Homes with south-facing gardens were most in demand - selling more quickly in almost all regions of Scotland, England and Wales, a survey by property website Rightmove found.
The study revealed that homes advertised with south-facing outdoor areas sold two days faster and were priced at nearly £23,000 more than those without. Property experts at Rightmove said data showed that searches on the website for homes with a garden had increased by more than 100 per cent in June compared to June 2019 - with total buyer searches up 56 per cent for the same period.
And a survey conducted by the company in May found that having a bigger garden, or at least access to one, was the top requirement for house buyers that had changed as a result of lockdown.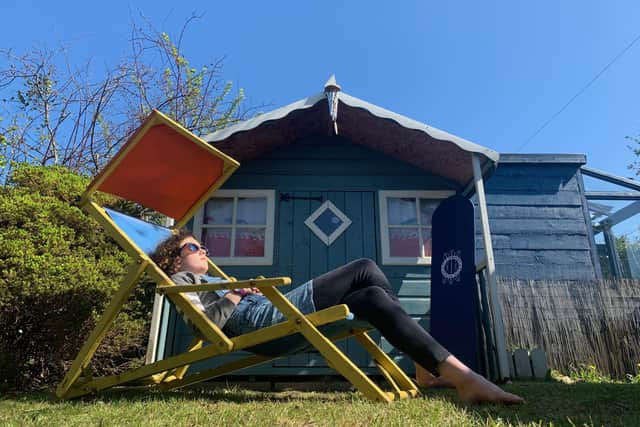 Miles Shipside, of Rightmove, said: "Since the market reopened, we've seen a huge rise in demand for homes with a garden as buyers place greater importance on outdoor space."
Rightmove's study looked at nearly 400,000 listings of three and four-bedroom homes between July 2019 and June 2020 and found that homes with south-facing gardens had a national average asking price of £369,365, compared to £346,670 for those without - an asking-price premium of 7 per cent.
And in eight out of 11 regions, properties with south-facing outdoor areas sold more quickly than those without - with only the South East, London and the North West showing no difference in selling times.
The appeal of a south-facing garden was greatest in Yorkshire and the Humber, where homes with this asset sold eight days faster than those without and commanded an asking-price premium of 14 per cent - at an average of £288,681 compared to £253,053.
David Phillip, partner of David Phillip Estate Agents in north Leeds, said: "Without a doubt, we've seen huge demand for homes with a south-facing garden. You'd be amazed at how many people turn up to a viewing and use the compass on their phone to work out where the sun is coming from, it's a really important requirement in these parts. These properties are selling quickly, especially since the market reopened in May."