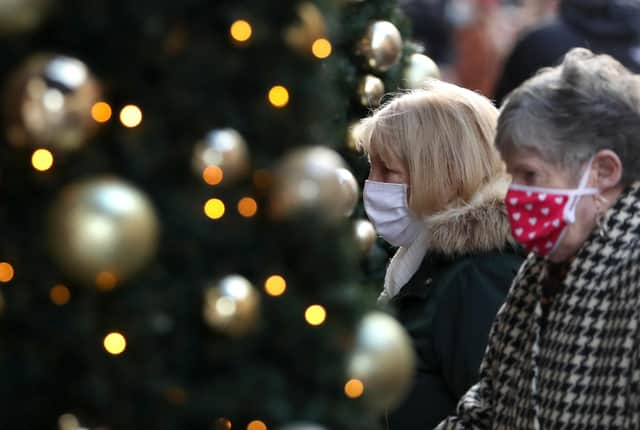 Scientists within the Scottish Government had provided modelling on the number of deaths expected per day for each week in a briefing document for the First Minister in a four nations call with Cabinet Office minister Michael Gove.
Experts told Nicola Sturgeon that in the weeks immediately following the announcement of a fresh nationwide lockdown on January 4, the average number of deaths per day from Covid-19 would be around 25 and would likely drop further.
Instead, deaths rose at an alarming rate, averaging around 50 per day, by mid-January, and are still yet to drop to the levels previously predicted.
For example, in a briefing document provided to the First Minister ahead of a four nations meeting on January 13, Scottish Government modellers had predicted a daily death rate of 27 for the week starting January 11, dropping to 25 per day in the week starting January 18.
In reality, Scotland saw death rates reach an average of 48 and 57 deaths per day respectively during those two weeks.
Death rates stayed high for the week commencing January 25 with 57 deaths per day recorded on average, despite modelling predictions of just 23.
Deaths are a lag indicator with Covid-19 and take around three weeks to start showing up in data.
Reacting to the difference in the modelling to reality, the Scottish Conservative's health spokesperson Donald Cameron called for an investigation on why the data was so wrong.
He said: "It is crucial our Covid-19 modelling data is as accurate as possible. Ministers need to investigate why the modelling for predicted deaths in January got it so wrong.
"Any flaws found in the system must be remedied straight away. This is of vital importance as we look for a safe exit strategy out of lockdown."
A Scottish Government spokesperson said: "This is modelling data, which by its very nature cannot be absolutely precise. We could not know the rate of growth of the new variant, its transmission rate or its effect on disease severity.
"This is why we do weekly modelling, not one-off modelling."
The documents, unearthed following a Freedom of Information request, also show the Scottish Government broadly followed the UK Government plans on Christmas relaxations.
A focus on four nations "coherence" and a preference for "as normal a Christmas as possible" led to the Scottish Government initially agreeing to a five-day relaxation of restrictions, later tightened to just Christmas Day itself.
In one briefing in mid-November, officials said: "Official level discussions this morning was light on detail, especially on what measures England is considering.
"Cabinet has outlined a possible way of easing of Covid protection measures for England, allowing a small number of households to 'bubble up' for the festive period, forming a discrete and exclusive social group."
Advice provided to the First Minister added: "We want as normal a Christmas as possible for the population, while minimising the risk to the public of increased infection rates from increased social activity and travel.
"We need to give people rules they will comply with – and four nations coherence is important here."
A message from the Editor:
Thank you for reading this article. We're more reliant on your support than ever as the shift in consumer habits brought about by coronavirus impacts our advertisers.
If you haven't already, please consider supporting our trusted, fact-checked journalism by taking out a digital subscription.