A vaccine has long been touted as the best route out of the coronavirus pandemic – but almost a year on from the first cases in China, we are still to find a vaccination that provides the body immunity against the disease.
There are promising signs that the race to find a vaccine is reaching its conclusion, with Pfizer announcing that their trial found to be more than 90% effective, while there are over fifty vaccines undergoing clinical trials – in the advanced stages of testing.
Here's what we know about the race to create a safe coronavirus vaccine.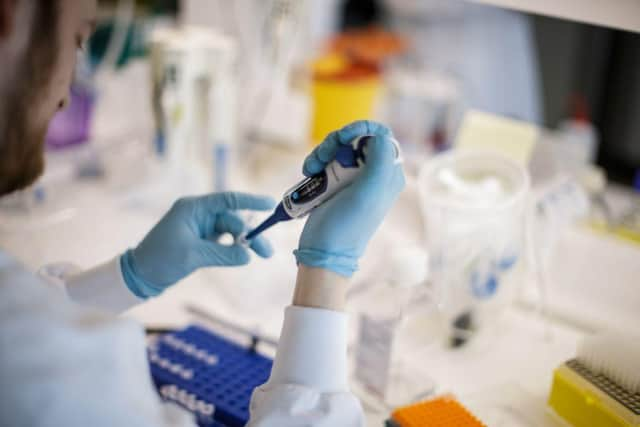 Why do we need a vaccine?
With the virus able to uncontrollably move through the population, a vaccine could provide a barrier of protection against it.
Simply put, an effective vaccine could train a recipient's immune system to fight the virus and prevent them from becoming ill.
How many vaccines are currently undergoing trials?
Eleven of these vaccines are in the late stages of trials with thousands of patients being tested for rare side effects and effectiveness.
Among the frontrunners is a vaccine developed by Pfizer which and biotech firm BioNTech which was more than 90% effective in preventing Covid-19 among those without evidence of prior infection.
What we know about the Pfizer vaccine
The results are based on the first interim analysis of Phase 3 of the study, and evaluated 94 confirmed cases of Covid-19 in trial participants.
The study enrolled 43,538 participants, with 42% having diverse backgrounds, and no serious safety concerns have been observed, the companies report.
They add that safety and additional efficacy data continue to be collected.
The case split between vaccinated individuals and those who received the placebo indicates a vaccine efficacy rate above 90%, at seven days after the second dose.
Researchers say this means that protection is achieved 28 days after the initiation of the vaccination, which consists of two doses.
The UK has secured 40 million doses of the Pfizer/BioNTech vaccine called BNT162b2 – the first agreement the firms signed with any government.
When can we expect a vaccine?
Pfizer currently expect to be able to produce up to 50 million vaccine doses globally in 2020 and up to 1.3 billion doses in 2021.
Who will receive a vaccine?
Once a successful candidate is developed, world governments will be tasked with vaccinating billions of people, with between 60% and 70% of the population required to be immune to prevent the rapid spread of the disease.
Supply of the vaccine may initially be scarce, with healthcare workers who come into contact with vulnerable patients likely to be prioritised in the early stages of a vaccine rollout.
Members of the population particularly vulnerable to the disease – the elderly and those with underlying health conditions – would likely be next in line to receive the potentially lifesaving vaccine.