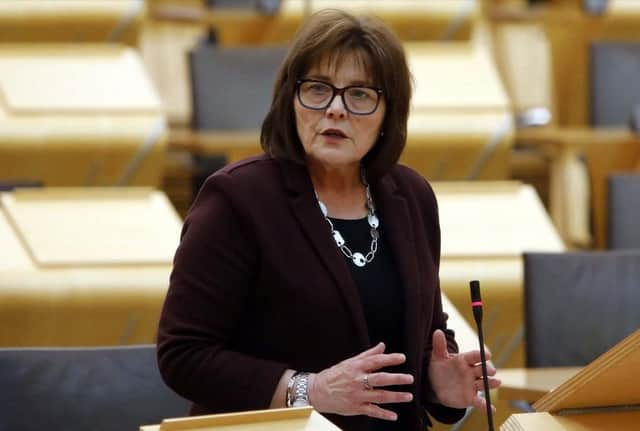 Scottish Health Secretary Jeane Freeman
UK Health Secretary Matt Hancock wrote an article for the Telegraph newspaper setting out how over-70s and other vulnerable groups will eventually be asked to self-isolate for months, with the piece initially placed behind the publication's paywall.
Details of proposed self-isolation for the elderly were also briefed by an anonymous source to a small number of other journalists on Saturday.
There has also been concern about the way the issue of 'herd immunity' has been briefed to the media, with Dr David Halpern, the head of the UK Government's Behavioural Insights Team - known as the 'nudge unit' - giving an interview suggesting it was a key aim of official policy.
Herd immunity refers to the process by which a protective 'buffer' against the spread of disease is built up for a whole population either through vaccination, or through the natural immunity developed by those who have caught and recovered from an infection.
The Chief Scientific Advisor for England, Sir Patrick Vallance, appeared to endorse the concept of herd immunity as a goal of public policy in an interview on Friday, saying up to 60% of the population would need to catch coronavirus for it to be achieved.
But in his article, Mr Hancock said herd immunity was not government policy.
Speaking to the BBC, Ms Freeman said the government "should be coming and explaining these things really clearly."
Asked if she was "not happy" with the UK Government's approach to making information public, the Scottish Health Secretary added: "It's not how we would do it. Overnight briefing, background briefing, unattributed sources is not the way to ensure that the public are understanding what we are trying to do and are working with us to do that."