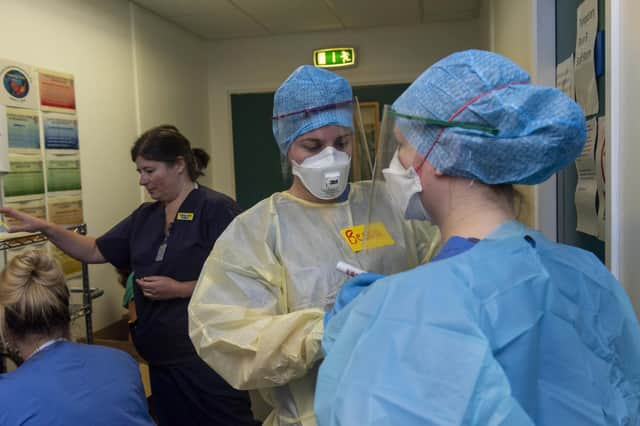 17 Greater Glasgow and Clyde hospital wards has been closed due to Covid-19.
NHS GGC is currently treating 609 Covid-19 patients in hospitals across the region – a figure which represents more than half the 1,100 coronavirus patients in hospitals across Scotland.
The health board reported 21 significant incidents of healthcare acquired infections to Public Health Scotland.
Last week, NHS GGC revealed it had a total of 20 so-called 'red wards' that were exclusively treating patients who have tested positive for Covid-19.
Meanwhile, four wards at Ninewells Hospital in Dundee have been closed to visitors and new admissions following outbreaks of the virus.
Dr David Connell, NHS Tayside's clinical lead for winter planning, said non-Covid admissions were high at Ninewells and were likely to remain as such for much of the winter.
"What was a very challenging situation in the first part the pandemic, I think is going to be probably harder this winter.
"Even if we see fewer Covid cases, we're going to have to manage everything else at the same time."
He added: "It's of course important to remember that every time we don't see someone in a clinic or an operation is delayed, that can cause harm to patients. We want to try and minimise that as much as possible."