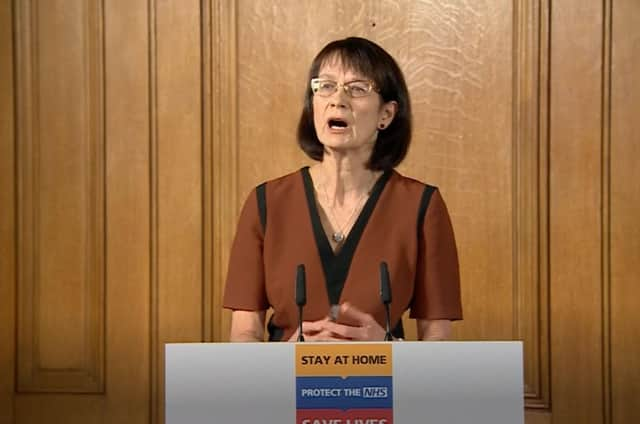 Dr Jenny Harries, the Deputy Chief Medical Officer for England, said couples living in separate households could be spreading coronavirus if they continue to see each other.
She suggested partners move in together while strict limits on movement are in place.
A nationwide lockdown that came into force at midnight on Monday means people can only leave their home on essential business – although meeting one other person from outside your household in public is allowed, provided you maintain a two metre distance to guard against the spread of the illness.
Asked if couples can meet, be affectionate or visit each other's houses, Dr Harries said: "If you are two individuals, two halves of the couple, living in separate households then ideally they should stay in those households.
"The alternative might be that, for quite a significant period going forward, they should just test the strength of their relationship and decide whether they should be permanently be resident in another household."
Dr Harries added: "What we do not want is people switching in and out of households.
"It defeats the purpose of reductions in social interactions and will allow the transmission of disease."