Coronavirus in Scotland: All Easter services cancelled by Church of Scotland
The Church of Scotland has announced that all gatherings and worship, including Easter services, will be cancelled until further notice, and issued guidance around weddings and funerals.
A statement said that "sensitive conversations" will need to take place with families and mourners ahead of funeral ceremonies, to "consider the size of groups gathering".
"It may be necessary in the future to consider whether funerals should be restricted exclusively to minister, immediate family, and funeral directors," it read.
On weddings, it said certain venues will be restricting attendance, and it may be that "couples have to work through what changes have to made, including, in some cases, rearranging".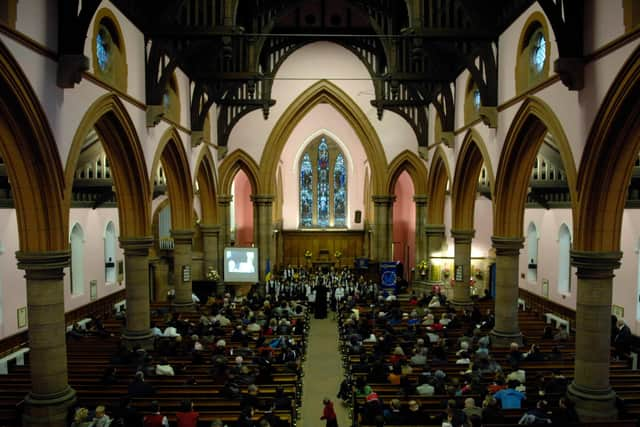 This evening's statement read: "The Scottish Government now advises that people should minimise social contact by avoiding crowded areas and large gatherings, including religious congregations, and smaller gatherings.
"The Church of Scotland now asks, in the strongest terms, that all gatherings for worship should cease until further notice, with effect from Wednesday 17 March 2020. Other Scottish Churches are taking similar actions. This obviously includes Easter services.
"Some Presbyteries have already instructed this action. This will include, but not be restricted to: housegroups, meetings for youth work, and church cafes. It will still be possible for an individual to offer a livestream of a sermon and prayers.
"Further information on livestreaming, including information on copyright, can be found in this circular on the Law Department's webpages here. Sunday broadcasts of a weekly service take place on Radio 4, and also on Radio Scotland; other radio stations are available. Several churches currently offer livestreams or recorded services; a list can be found on our website."
The statement added that church buildings can be kept open as a place for people to come and pray. Notices should be clearly displayed asking that visitors observe robust hand hygiene, including washing their hands on entry to the church.