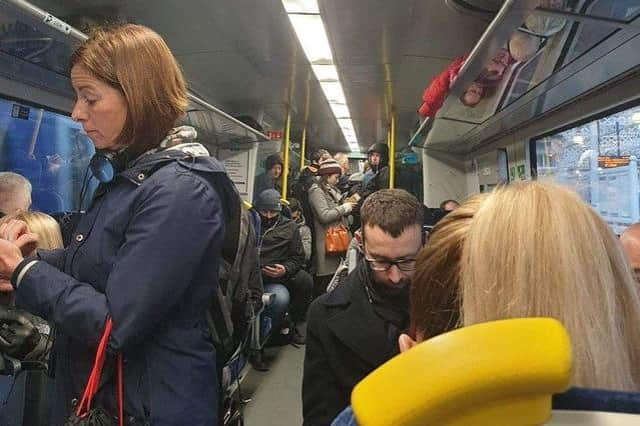 ScotRail has halved its services leading to complaints passengers are unable to distance themselves from each other.
It said extra early-morning or later trains could be put on and urged those needing them to contact the operator.
The sharply reduced number of services being run has enabled ScotRail to cope with several hundred of its 5,100-strong workforce - around one in 12 - now self-isolating,
It said a further fall in passenger numbers today was easing crowding problems during the Covid-19 outbreak.
Those travelling plummeted by 80 per cent on Sunday and 70 per cent on Monday compared to normal.
A source said: "That's massive. The number of customers has fallen off a cliff.
"It feels like today people are finally getting the message not to travel.
"Concerns over overcrowding have been significantly reduced.
"People had not been following advice and that's why trains were fuller than they should have been.
"We have added extra services following feedback from people about more morning services.
"If we get feedback over more services later in the evening, we will definitely look at it and could add in a few more."
Last trains are leaving by mid evening on many lines, although ScotRail said the main concern among workers was over adequate morning trains.