Coronavirus: Free electric bikes for NHS staff as hire schemes stay open
Electric bikes are being offered free to NHS staff in Forth Valley so they can avoid using public transport.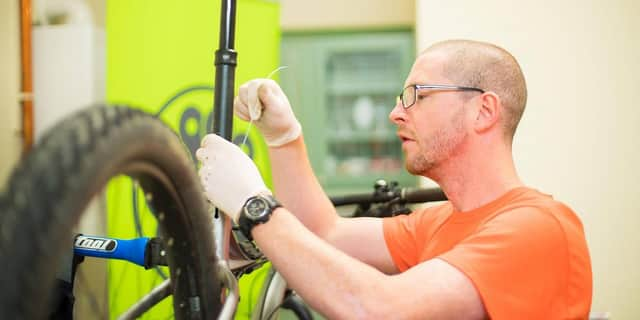 The move came as Just Eat Cycles said its 500-bike Edinburgh cycle hire scheme remained open to the public but more bikes were being moved to Edinburgh Royal Infirmary and the Western General Hospital.
Glasgow's 650 bike and 63 e-bike scheme, run by nextbike, is also still operating.
The Forth Bikes e-bikes and nextbike public hire schemes in the Stirling and Falkirk areas also remain in operation.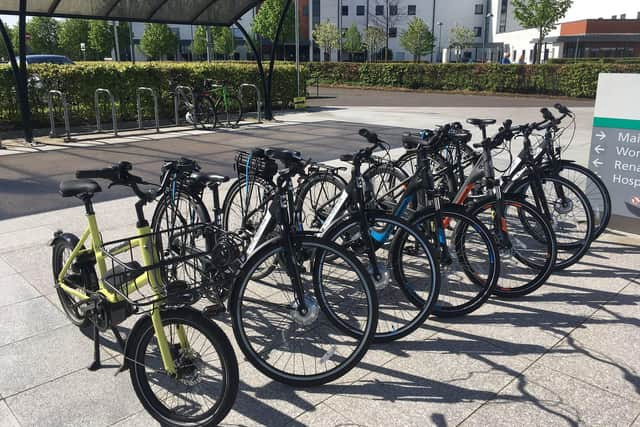 Forth Environment Link (FEL) said 24 e-bikes were being made available from a separate scheme to help NHS staff get to work and between hospital sites during the Covid-19 outbreak.
The e-bike "library" initiative was launched last July.
FEL active travel coordinator Ray Burr said: "As the coronavirus situation continues, we're looking to support the NHS in any way that we can.
"If you're an NHS key worker in Forth Valley and feel you would benefit from the use of an electric bike to help you get to work, or to help you with any aspect of your role locally, then please get in touch.
"We have a limited number of electric bikes in our e-bike lending library, but we're more than happy to make them available to NHS staff during this challenging time free of charge."
Mr Burr said staff could apply an online request form using their NHS ID by emailing [email protected] for Falkirk enquiries or Emily on [email protected] for Stirling enquiries.
An electric bike would then be delivered to their home address, if available.
Mr Burr added: "We'll clean the bike's contact points (grips, saddle, gear shifter and brake levers) thoroughly prior to delivery and will use disposable gloves when handling the bike.
"We'll arrange to deliver at a time when you are home and will ring you when we've unloaded the bike.
"We'll be observing rules on social distancing so there won't be any face-to-face contact, just a friendly wave from the van, and so you know how to use the bike, we'll email you a short video on how it works and how to care for it."
Just Eat Cycles said the Edinburgh hire scheme was still operating, albeit with slightly fewer cycles available.
A spokesperson for nextbike said: "The schemes in Glasgow and Stirling are both still currently operational, but given the ever-evolving situation they're having to assess each scheme regularly."
Join our Facebook group Coronavirus in Scotland. Whether you know of a vulnerable person who is in need of help, a local community proactively helping others or a group offering their services to those hit hardest, this is the place to communicate it.
Comments
 0 comments
Want to join the conversation? Please or to comment on this article.