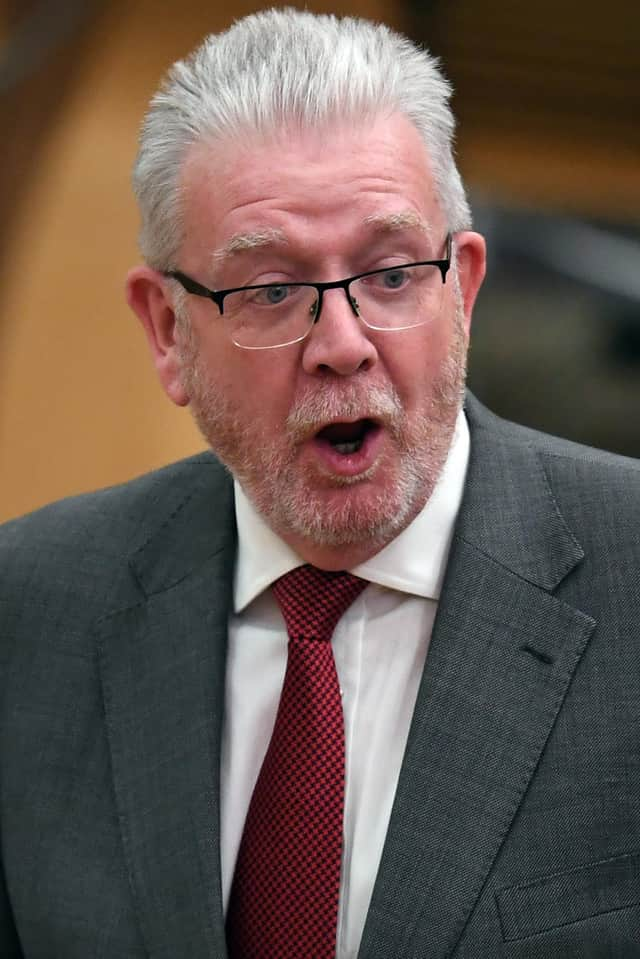 Michael Russell told MSPs on Holyrood's finance committee that the emergency Bill going through Westminster – and which is set to be approved by the Scottish Parliament – would allow for enforcement procedures to be used to shut down non-essential businesses.
His comments came in the light of a public backlash against the Sports Direct store owner Mike Ashley, after he had declared the stores would remain open, despite not selling essential products. He has since agreed to close his chain of shops.
Mr Russell said there were "enforcement powers" in the Emergency Coronavirus Bill to close down businesses that remain open. He said "They will be used if they are required. We would prefer if people took this with the utmost seriousness and followed the rules to the letter.
"Interpretation is difficult and the Scottish Government will publish further information on essential premises and key workers, but it's essential that people apply the maximum of common sense.
"Quite clearly the Sports Direct situation was one where there was strong public feeling that should not happen, and no matter what the company was saying, people recognised it wasn't appropriate.
"All of us will have had contact from businesses who want their staff to be key workers – in reality if they all were, then it would mean nothing. If you can do your job from home, do your job from home. If employers bust a gut to allow people to do their job from home that would be very helpful. But use common sense."
Mr Russell said that employers have "a huge responsibility" and needed to "reconfigure their expectations" on how work can be done. "Employers need to think creatively to reconfigure how work is done," he said. "But the powers in this Bill will be used as required,. This is not window dressing or shadow boxing. The vast majority of people will operate in sensible constructive manner, but the law exists to force businesses to comply."