Can I go skiing in Scotland? Rules on outdoor exercise explained - and when ski centres could reopen
Resorts like Glenshee, Glencoe and The Lecht are currently closed
Scotland is renowned for its snowsports, with Glenshee Ski Centre, Glencoe Mountain Resort and The Lecht among the most popular destinations for Scots and tourists alike.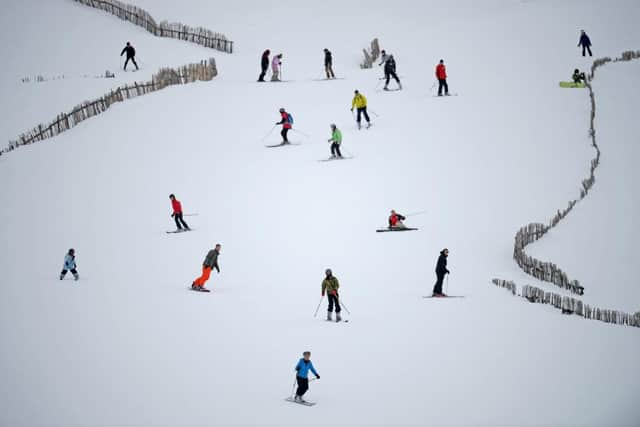 Here's when you might be able to go skiing in Scotland again - and the rules on outdoor exercise explained.
When could ski centres reopen?
The Scottish Government announced that the mainland would be placed under a new lockdown, amid rising coronavirus cases and fears surrounding the new strain of the virus.
As well as a legal stay at home order, similar to the one which was imposed in March 2020, other measures were introduced including the closure of some premises.
Unfortunately for ski centres, they were included in the list of places which were forced to close.
Addressing the Scottish Parliament on Monday 4 January, First Minister Nicola Sturgeon confirmed: "Premises which will need to close as a result of these changes will include, for example ski centres, showrooms of larger retailers, and clinics offering cosmetic and aesthetic procedures."
While Ms Sturgeon said the restrictions would run for the whole of January, no definitive end date has been given.
This means mountain snowsports centres will stay closed until the lockdown and stay at home order is eased and they are permitted to reopen again.
Speaking on the BBC's Good Morning Scotland radio programme on Tuesday 5 January, the First Minister said it may be possible to ease restrictions if the vaccination programme manages to push ahead of the virus in the "race" over the coming months.
The Scottish Government announced a £2million pandemic support package for ski centres in December.
What are the rules on outdoor exercise?
And unlike the first lockdown last March, in Scotland there is no limit on how many times you are able to go outside to exercise in one day.
However, the government has asked people to only travel locally for sport and exercise, and to avoid crowded areas.
That includes walking, cycling and running, outdoor gyms, and outdoor non-contact sports like golf and tennis as long as it's with a single household group or no more than two people from two different households.
Children under 12 do not count towards this number when meeting outside, and organised sport for this age group can also continue in line with workplace guidance.
Amid the new lockdown measures, the Scottish Government has said people should not travel to or from Scotland "without a reasonable excuse".
That includes travelling to provide care to a vulnerable person, for essential animal welfare reasons or for those involved in professional sports.
Scots must also self-isolate for 10 days if they are arriving back from a "high risk" country, and, soon, all international passengers will be required to show a negative Covid test before entering the country.
This means, right now, it is not possible to travel abroad to another country to enjoy the ski season - but hardly any resorts in Europe are open anyway.
France is keeping its ski centres closed until at least the February holidays and Italy has delayed reopening until 18 January.
Switzerland and Austria are two of the only countries in Europe that have opened their resorts.