Businesses to open an hour early for vulnerable customers amid Coronavirus outbreak
Businesses are to open early for vulnerable people in a bid to avoid the spread of Coronavirus.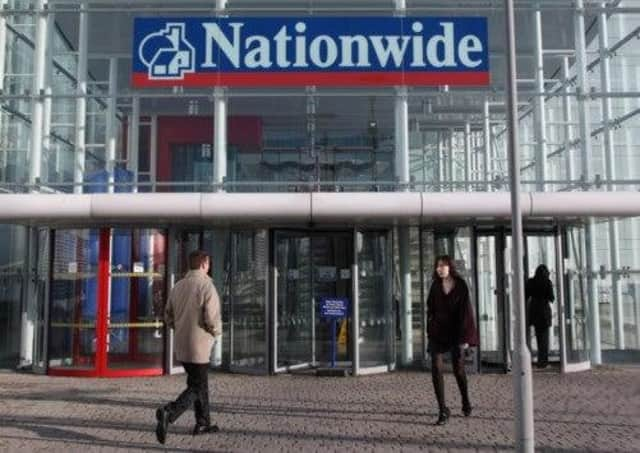 Nationwide is to open an hour early for vulnerable people.
Nationwide building society said it would open an hour early for older people and those with underlying health conditions to allow them to visit while avoiding crowds.
Meanwhile, grocery shop Iceland also said it would allow stores to open early at their manager's discretion to give access to people wanting to shop at a quieter time. Not all stores will do so, but the company said it would allow shops to respond to local need.
This comes as many supermarkets have urged customers to only buy what they need – and refrain from stockpiling.
Nationwide said that from Wednesday, more than 100 branches across the UK - including eight in Scotland - will open from 8am, instead of the usual 9am, in a trial to determine whether it is an effective way of providing support to people aged 70 and above and those with underlying health conditions.
If successful and if there is a need, Nationwide will consider whether the trial could be extended to more branches across the society's 650-strong network.
Mandy Beech, Nationwide's branch network director, said: "Lots of good work is being done across and within communities throughout the length and breadth of the UK and we want to do as much as we can.
"We understand the current situation is likely to hit the elderly and vulnerable the hardest, not only because of the higher risk of catching coronavirus, but also through potentially feeling isolated from the wider world should this issue continue for a longer period."
In a joint letter, published on Sunday, retailers asked customers to "support each other" during the outbreak.
Helen Dickinson, chief executive of the British Retail Consortium (BRC), said: "In the face of unprecedented demand as a result of coronavirus, food retailers have come together to ask their customers to support each other to make sure everyone can get access to the products they need."