On the eve of coronavirus test, track and trace systems being rolled out across the UK, the Prime Minister denied his support for Mr Cummings was undermining the government's public health message, risking the public refusing to comply with orders to self-isolate.
Mr Johnson insisted it was time to "move on" from the controversy over his aide's 260-mile trip to stay with family in spite of lockdown restrictions, as the government's poll rating plummets and anger mounts among Tory MPs.
It came as the BBC reprimanded the main host of Newsnight, Emily Maitlis, and replaced her on last night's programme after she began the show on Tuesday with a monologue stating that "Dominic Cummings broke the rules" and suggesting Mr Johnson was motived by "blind loyalty".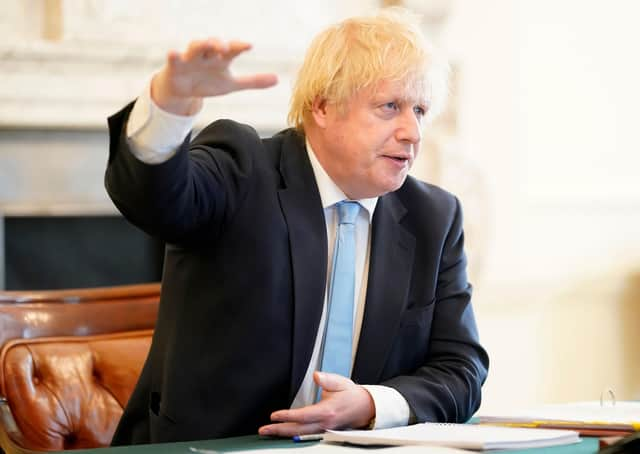 Mr Cummings drove from London to Durham to isolate with his family after suspecting he and his wife might have the virus, and also took a 60 mile round trip to Barnard Castle – allegedly to check his eyesight – despite all but local travel being banned at the time. Yesterday the Paymaster General Penny Mordaunt became the most senior minister to add to pressure on Mr Cummings, saying there were "inconsistencies" in his account of events and that "there is no doubt he took risks".
More than 40 Tory MPs have now issued public calls for the most important figure in Mr Johnson's administration to quit or be sacked, with many more voicing unhappiness and reporting being inundated with angry messages from constituents.
Following the resignation of junior Scotland Office minister Douglas Ross over the controversy, Aberdeenshire MP Andrew Bowie wrote to constituents to say Mr Cummings' resignation would be "inevitable" if he is found to have committed a criminal offence.
But facing questions from MPs who chair Commons select committees, the Prime Minister rejected a call for Cabinet Secretary Sir Mark Sedwill to investigate Mr Cummings' actions.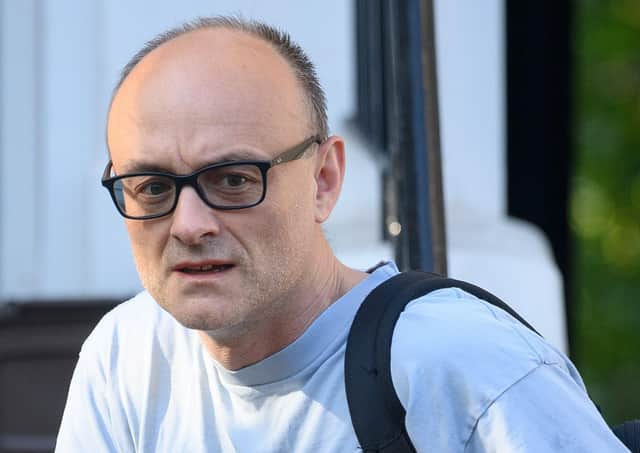 "Quite frankly I'm not certain – right now – that an inquiry into that matter is a very good use of official time," Mr Johnson said. "We are working flat out on coronavirus."
He said he was "deeply sorry for all the hurt and pain and anxiety that people have been going through throughout this period", but repeatedly insisted it was now time to "move on".
The Prime Minister was challenged by the Labour chair of the Home Affairs Committee, Yvette Cooper, who said the government had failed to give clear guidance to parents who like Mr Cummings must look after small children while ill with the virus, without childcare or family support.
Accusing Mr Johnson of "putting your political concerns ahead of clear public health messages", Ms Cooper asked: "You have a choice between protecting Dominic Cummings and putting the national interest first. Which will it be, Prime Minister?"
Mr Johnson replied that the public wanted MPs to "lay aside the party political point-scoring and put the national interest first".
In an email to her constituents first published by the Guardian, Ms Mordaunt wrote that "other families have been faced with the same situation as Mr Cummings and chosen to stay put".
"Despite Mr Cummings' statement yesterday, I am personally still not clear of the facts," she wrote.
"There are some inconsistencies in his account of events and the reasons behind it.
"I am not clear about when he would have been symptomatic and on what dates he should have been in isolation, or whether it was appropriate he drove home at the time he did. There is no doubt he took risks – refuelling at a petrol station is a risk to oneself and to others, which presumably he did."
Ms Mordaunt concluded: "What is clear is that the scenes of the last few days will have undermined key public health messages. I deeply regret this and am very sorry for it."
A YouGov survey showed the Conservative lead over Labour had been cut by nine points during the controversy – the biggest drop since 2010 – as support for the Government fell four points to 44 per cent with Labour rising five points to 38 per cent.
Meanwhile, the BBC last night replaced Ms Maitlis with Katie Razzal and put out a statement saying the presenter's introduction on Tuesday "did not meet our standards of due impartiality".
The BBC said the programme "should have done more to make clear the introduction was a summary of the questions we would examine, with all the accompanying evidence".