Analysis: Does the travel ban breach the human rights of Scots?
Later today, the Scottish Parliament will debate and vote on the proposal from the Scottish Government to bring the travel ban into law.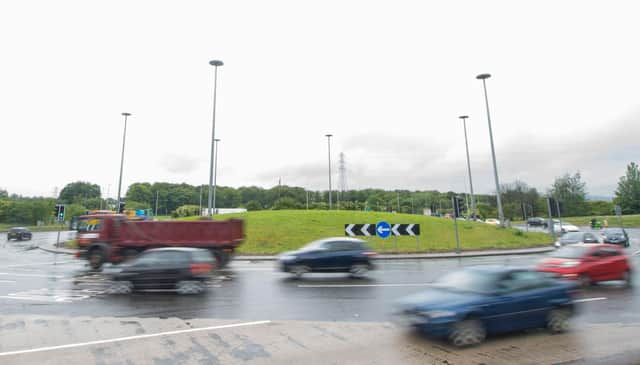 A travel ban is likely to become law tomorrow
The proposed ban, which would see those travelling from or to council areas under level three or level four potentially subject to fines from the police, is due to come into effect on Friday.
However, Scottish Labour will force a vote on the issue and try to block the move amid claims putting the ban into law goes too far and is an overstep from the Scottish Government.
The move was described by human rights expert Dr Nick McKerrell as "a step further than we ever went during lockdown" when he spoke to the BBC, but raised questions around the basis on which police officers could stop travellers.
Assistant chief constable Alan Speirs said officers at Police Scotland would use "common sense, discretion and excellent judgement" in enforcing the rules, stating that officers "may in the course of their duties" encounter those travelling across council boundaries.
He said the police had no plans to set up road blocks or to routinely stop vehicles.
In Australia, a similar law that blocked not only travel to and from other states, but also any international travel, has been subject to intense scrutiny, with several high-profile lawyers and the Australian Human Rights Commission president Rosalind Croucher warning the ban could breach human rights.
Both the UK and Australia helped draft the UN's Universal Declaration of Human Rights, which was voted on in 1948. The document forms the foundation for the later adoption of the European Convention of Human Rights and the Human Rights Act of 1998.
Within it is Article 13; that individuals have the right to freedom of movement within the borders of a country – something the Scottish and Australian travel ban seems to breach.
Nicola Sturgeon's defence – that a travel ban is better than allowing the virus to transmit freely in Scotland – is justifiable.
Earlier in November, the First Minister said "it's not respecting anybody's human rights right now to allow a virus to spread unchecked that leads to more people dying, that's possibly the ultimate breach of people's human rights".
The freedom of movement right is qualified. It can and is regularly overridden in legal arguments by other rights, of which the right to life (Article Three) is paramount.
The trickier question is that of police powers and that is where a broad approach to Covid-19 regulations approaches choppy water.
Police officers do not have the right to simply stop any car, much like with stop and search powers. There must be a reason for a car to be pulled over.
This is usually erratic driving, or number plates showing a car is uninsured, but how that can be translated for a travel ban is unclear.
What would reasonable grounds be in this case? Simply driving over Edinburgh/East Lothian border is unlikely to be enough for appeal courts.
The health argument for the restrictions is key and provides the main justification for the legal grounding of the ban.
But that argument must be backed up by clear evidence that such a ban is effective in reducing the spread of Covid-19, and not simply hypotheses that it could work.
A message from the Editor:
Thank you for reading this article. We're more reliant on your support than ever as the shift in consumer habits brought about by coronavirus impacts our advertisers.
If you haven't already, please consider supporting our trusted, fact-checked journalism by taking out a digital subscription.
Want to join the conversation? Please or to comment on this article.