50 days of lockdown: how Scotland endured the restrictions
"Stay at home. Only go outside for essential food, health and work reasons. Stay two metres away from other people."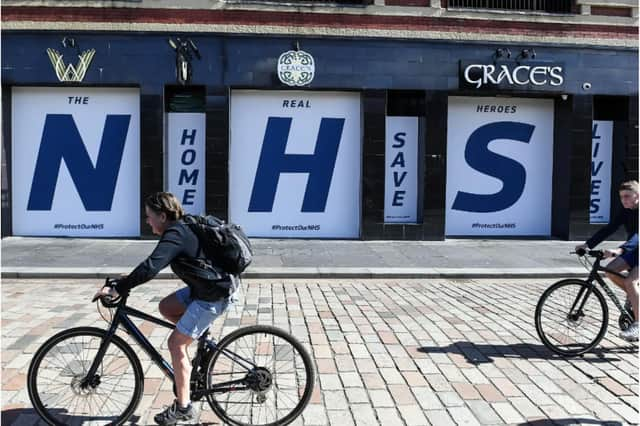 These were the instructions issued by the Scottish Government just 50 days ago – on 23 March – a set of rules which First Minister Nicola Sturgeon described as "difficult and unprecendented" for the nation.
Indeed, the restrictions were like nothing Scotland had ever seen before in peacetime. Movement was severely curbed; people were allowed to leave their homes for exercise just once a day and were banned from travelling, bar for essential journeys. Food shopping became a headache as panic buying left supermarket shelves bare and shoppers queued behind socially-distanced markings even to be allowed to enter a store.
However, watching the experience of other nations in Europe, the restrictions did not come as a surprise to many. Italy had already enforced a stringent lockdown, followed quickly by France and Spain. Deaths from Covid-19 were soaring across Europe, which was quickly becoming what the World Health Organisation described as the "epicentre" of the virus, having moved away from China, where it first began, reportedly in a wild animal market in the city of Wuhan.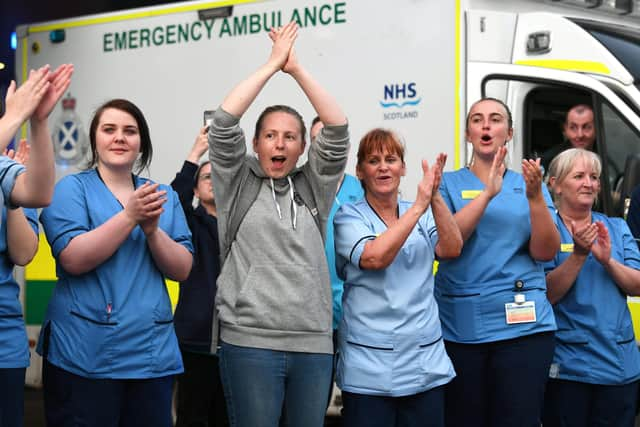 By the time of the lockdown, in Scotland at least, the figures were not yet too alarming. The first case of community transmission of the virus north of the Border had only been reported on 11 March – less than two weeks earlier – with the first death having sadly occurred two days later. Yet everyone knew it was only a matter of time.
Looking south, London was already beginning to struggle. Cases there were rocketing, yet the UK government initially seemed reticent to take drastic steps which would hit the economy. There had been talk of a "herd immunity" strategy, which would see the virus essentially left to its own devices, until enough people had produced antibodies that it would die out.
In Scotland, by the time the lockdown took effect, Ms Sturgeon had already closed schools, with the last children leaving their classrooms the previous Friday – for what many suspected would be the last time this academic year. Mass gatherings of more than 500 people had already been banned north of the Border, either inside or outside. Across the UK, bars, restaurants, gyms and other social venues had been ordered to close before the weekend.
Announcing the lockdown, Ms Sturgeon said: "Let me be blunt. The stringent restrictions on our normal day to day lives that I'm about to set out are difficult and they are unprecedented. They amount effectively to what has been described as a lockdown."
For the first time, all of the UK's mobile networks sent out a government text alert, ordering people to stay at home.
Just over a week later, on 2 April, the world passed a grim milestone. Over one million people globally had been infected by the virus, according to researchers from Johns Hopkins University in the US. Since then, the figure has risen to more than four million.
In a rare move on 5 April, the Queen made a broadcast to the UK and the wider Commonwealth, something she has done on only four previous occasions, to thank people for following the government's social distancing rules. In the speech, she paid tribute to key workers, and said the UK "will succeed" in its fight against coronavirus but may have "more still to endure".
The same day, the Scottish Government suffered a major blow. Dr Catherine Calderwood, Scotland's chief medical officer, who had been praised for her straightforward manner when addressing Holyrood's daily media briefings, had been pictured visiting her holiday home in Fife – around an hour's drive from her home in Edinburgh's West End.
It emerged, in a briefing later that day that she had done so not once, but twice, taking her family with her. At first, it seemed as if she would escape with little more than public humiliation and an apology. However, just hours later, her resignation was announced, stating that in discussions with Ms Sturgeon, it had been agreed that the "justifiable focus" on her actions risked creating distractions from the response to the virus.
A month later, the UK government would suffer a similar embarrassment when it emerged that Professor Neil Ferguson, whose advice led the government to implement the lockdown restrictions, resigned from the Scientific Advisory Group for Emergencies after a newspaper reported that a woman named as his "married lover" visited his home in breach of the restrictions.
Just when it appeared that the situation could not get any more dramatic, it was announced that Prime Minister Boris Johnson, who had been suffering with "mild" coronavirus symptoms for some days, had been admitted to hospital. Over the next few days, news trickled out that his condition had deteriorated and he was in intensive care, apparently fighting for his life. He would later be deemed out of danger and released from hospital a week later to continue his recovery at his country residence of Chequers, although later revealed that contingency plans had been made in event of his death.
On 16 April, the lockdown was formally extended by the Scottish Parliament for another three weeks – a date that was also marked by Makar Jackie Kay writing a poem celebrating the "fierce" dedication of Scotland's front line workers.
The NHS Louisa Jordan hospital, quickly constructed in the SECC in Glasgow, was formally opened on 20 April. It has still not admitted a patient, while four days later, the Scottish Government held its first meeting of the newly formed Covid-19 Committee.
On 2 May, the Scottish Government announced a further expansion of testing as it was confirmed that the target to reach capacity for 3,500 tests a day across NHS labs has been exceeded. Two days later, it outlined its hopes to have a testing and tracing system to suppress coronavirus in place by the end of May. Research for treatments for Covid-19 has been ongoing across Scotland, while the first human trials of a coronavirus vaccine in Europe began in Oxford last month.
Ms Sturgeon warned at the end of April that the lifting of restrictions in Scotland is "likely to be phased" with some measures remaining in place until 2021 "and beyond".In a further blow, any hopes that lockdown might be soon lifted in Scotland were quashed when Ms Sturgeon last week warned that the R number in Scotland – the number of people infected by every person with coronavirus – was slightly higher than that of England, where rumours of a change to restrictions were leaked over the past seven days. Although Scotland's death rates and hospital admissions have been gradually falling, the figure is still not at a point, the Scottish Government has said, that any easing of the measures would be safe.In addition, Holyrood advised that people should wear face coverings when they needed to be near others – such as in shops and on public transport – a move echoed by Westminster just yesterday.An NHS contact tracing app designed to track and prevent the spread of the virus is being trialled on the Isle of Wight and, if successful, could be rolled out nationally. A similar system is expected to be used in Scotland as the country moves into the next phase of controlling the virus.Mr Johnson made his first address to the nation since his illness on Sunday night, most significantly changing the UK government's message from "Stay at home" to "stay alert" – a move which has confused people on both sides of the Border. Workers who cannot continue their employment from home are being "encouraged" to return to work. Although people in England are now allowed to travel and even to meet up with one other person outside of their household, little has changed in Scotland, bar a slight lift in exercise restrictions to allow more than one outing a day.And Ms Sturgeon, who admitted she first heard about Westminster's message change in the Sunday press, is adamant: Scotland must continue to stay home.