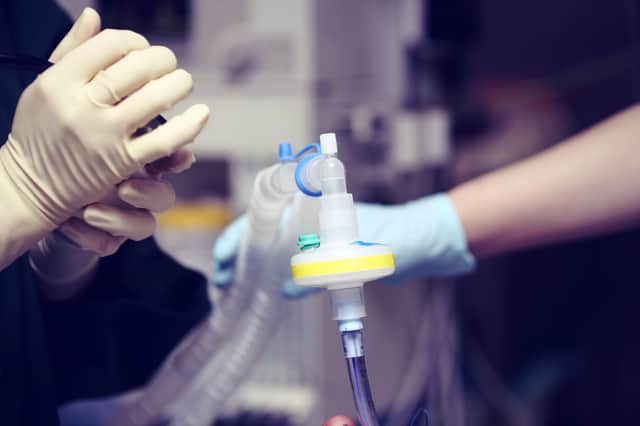 More than 1000 ventilators will be in Scottish hospitals by the summer.
The First Minister also said that hospitals were repurposing 200 operating theatre anaesthetic machines to "bridge the gap" until new venitlators arrived.
At First Minister's Questions she also said that the scientific modelling on the numbers of people likely to contract the virus, gave her confidence that Scotland would have enough ventilators to cope.
Asked by Scottish Tory leader Jackson Carlaw how many of the vital machines would be available on the frontline, she said: "There are different strands of this work. The Scottish Government has a number of orders in for ventilators with existing manufacturers of ventilators, overseas in the main.
"They will be delivered over a period of the next number of weeks, and by the summer that will take us to more than 1000.
"There is UK-wide procurement that Scotland will seek to participate in, and there have been efforts on a UK basis and Ivan McKee [Scottish business minister] has been leading here on whether companies can repurpose what they do – but we are not dependent on that."
Ms Sturgeon also said the NHS had achieved its aim of doubling intensive care beds to 360, with 250 exclusively for Covid-19 patients, and the target is to quadruple them to 700. Currently there are 147 coronavirus patients in intensive care.
She said to "bridge any gaps" between now and the delivery of new ventialtors NHS boards have been "working to repurpose operating theare anaesthetic machines for use as ventilators".
"It's not a long term solution but it will allow us to rapidly increase capacity over the next week to 500 intensive care beds for Covid-19 patients," she said.
She added: "If we look at our modelling, and the kind of numbers that it suggests we will be facing in terms of intensive care requirements, the work we've done… gives us greater confidence we will be able to meet peak demand though it's important the ventilator orders are delivered."