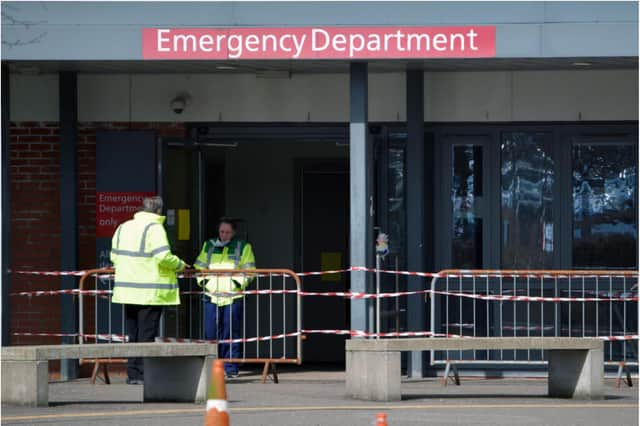 Up to 100 children in the UK have been affected by a Kawasaki-like disease linked to coronavirus.
Up to 100 children in the UK have been affected by a Kawasaki-like disease linked to coronavirus.
Professor Russell Viner, president of the Royal College of Paediatrics and Child Health, said on Thursday there have been "75 to 100" cases across the country.
A 14-year-old boy with no underlying health conditions treated at the Evelina London Children's Hospital is thought to be the first British child to die from the syndrome.
Prof Viner told BBC Radio 4's Today programme that it appears to occur after a child has been infected with Covid-19, and is the "body's immune system overreact(ing) to coronavirus".
He said that while parents should be aware of the illness, they do not need to be concerned.
"We can count the number of children that have died with coronavirus on the fingers of two hands, compared to over 30,000 in adults. And that tells us most of what we need to know," he said.
"This is a new syndrome. It appears to be happening mostly after coronavirus infection, we believe it's where the body's immune system overreacts to coronavirus."
According to Prof Viner, the main symptoms of the condition are a high and persistent fever and a rash, while some children also experience abdominal pain and gastrointestinal problems.
He said that although some patients have required intensive care, others have responded to treatment and are getting better and starting to go home.
The illness is said to be similar to Kawasaki disease, which mainly affects children under the age of five, with symptoms including a high temperature, rashes, swelling and a toxic shock style response.
Prof Viner stressed that cases appear to be "falling away" as the number of Covid-19 infections in adults falls.
"The cases appear to be now disappearing. As we pass the peak, coronavirus in children, like in adults, is falling away," he told the BBC.
"This happens after coronavirus, so it appears to have peaked perhaps two to four weeks after the coronavirus peak.
Additional reporting by Press Association