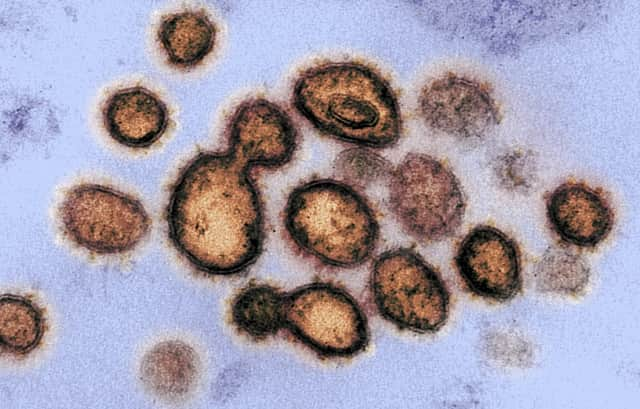 The nation is braced for government updates. Picture: Getty Images
Scottish Government urging over 70s to 'reduce social contact' - but no plans for full isolation. Follow here for live coronavirus updates.
Coronavirus in Scotland: Live updates
Last updated: Sunday, 15 March, 2020, 18:54
Scotland confirm 32 new cases bringing total to 153
Dunblane High School will be closed after a pupil in the school has tested positive for coronavirus
The school will be closed as of tomorrow (Monday) to undergo a deep clean.
Scottish Rugby chiefs sets aside £500k to help struggling clubs
Scottish Rugby Union chiefs have set aside £500,000 to help clubs struggling in the wake of the coronavirus outbreak.
59-year old man who died after testing positive for coronavirus has been named
Former police officer Nick Matthews from Nailsea, Somerset died in the early hours of Saturday morning.
Church closed down after young sufferer attends large-scale mass
A church has shut down after it emerged a young parishioner now diagnosed with Coronavirus recently attended a large-scale mass.
Hearts ready for legal fight against any relegation as a result of Coronavirus
Edinburgh club poised to take action if they are demoted
Edinburgh mosque confirms first case
Building closed until further notice for deep clean
Confusion over advice as over-70s told to prepare to 'reduce social contact'
Scots over the age of 70 will be asked to "reduce social contact for their safety" in the next few weeks to protect themselves from coronavirus, it has emerged, amid confusion and anger at the way the UK Government is putting out information on the outbreak.
The NHS is asking people to follow the guidance on their website as they field over 8000 calls today so far
There is no change to the school assessment and exam time table as the SQA release a statement saying they are monitoring the situation
A Scottish school is to be closed as of this week amid coronavirus concerns