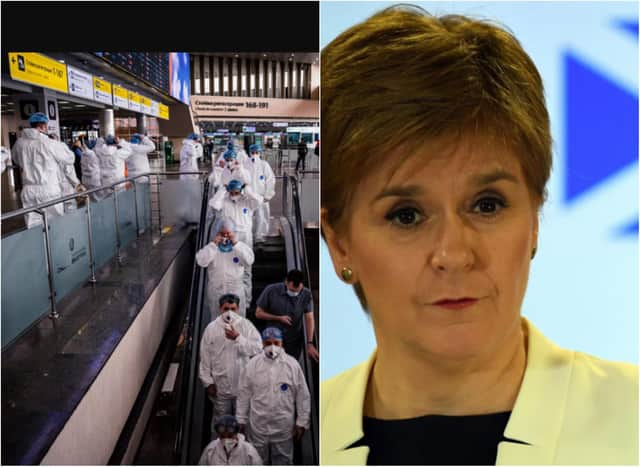 Coronavirus in Scotland live blog
Scottish Government statistics show tat there are 584 positive cases of coronavirus across the country and sadly 16 patients in Scotland who have tested positive have died.
Coronavirus in Scotland RECAP: Latest updates on COVID-19 in Scotland
Key Events
Country on 'full lockdown' after emergency measures put in place
Restrictions on when the public can leave their homes
All non essential shops to close
Show new updates
Nicola Sturgeon: 'Please stay at home'
Jeane Freeman has told the health committee that 400 NHS staff volunteered to return to the workforce within the first 24 hours of the plea for help.
UK government texting people to remind them to stay home
You Gov poll shows overwhelming support for the emergency 'lockdown' Boris Johnson put in place yesterday evening
76% of participants 'strongly supported' the new government measures, with 17% somewhat supporting them.
Only 2% strongly opposed and 2% somewhat opposed.
Sports Direct owner Mike Ashley in u-turn over decision to keep stores open
Sports Direct tycoon was blasted over decision to keep stores open.
He has now confirmed it will not open its stores to the public following a u-turn by the sportswear retailer.
What will you be allowed out of the house to do during the coronavirus lockdown?
Boris Johnson's speech in full
Can parents still exchange custody under the lockdown?
Parents in Scotland, and around the rest of the UK, have questioned whether custody exchanges between two homes can still take place under lockdown.
Sports Direct has announced that they will be staying open despite new government emergency legislation
NHS Scotland: 'This is not a drill'
NHS Scotland has provided the links for all updated information during the coronavirus outbreak.