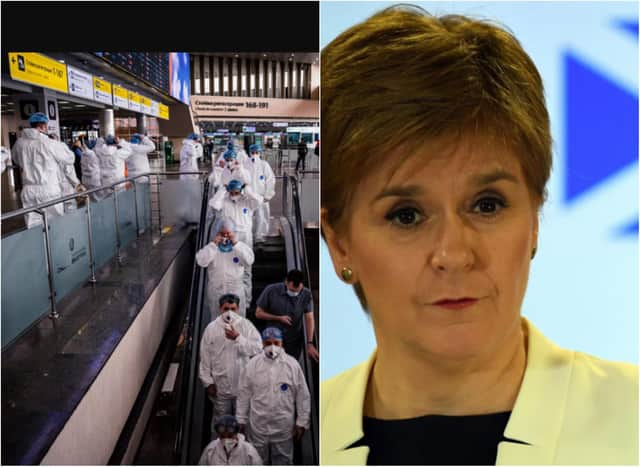 Scottish Government statistics show tat there are 584 positive cases of coronavirus across the country and sadly 16 patients in Scotland who have tested positive have died.
Coronavirus in Scotland RECAP: Latest updates on COVID-19 in Scotland
Key Events
Country on 'full lockdown' after emergency measures put in place
Restrictions on when the public can leave their homes
All non essential shops to close
Show new updates
Police Scotland will increase patrols in key areas around Scotland to enforce a coronavirus lockdown announced last night.
The annual music festival staged on the Hebridean island which promotes itself as "the Hawaii of the North" has been called off due to the growing impact of coronavirus.
Media outlet Newsquest who own Scottish papers The Herald and The National will be temporarily laying off staff