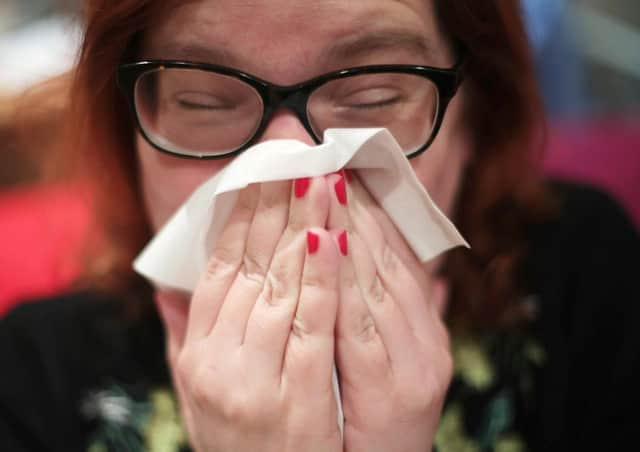 The Scottish Government said it is well-prepared to deal with a potential outbreak.
Warnings from health officials that 50 to 80 per cent of Scotland's population could be infected by the new Covid-19 coronavirus demonstrate that we are facing a most serious and daunting prospect.
If the worst does happen, an outbreak on this scale could represent a major test for health workers but also society in general.
However, in the UK, we are fortunate to have the National Health Service, regularly rated as one of the best healthcare systems in the world. When dealing with significant threats to public health, a service that is free at the point of delivery has obvious benefits. The fact that treatment is open to all should help give medics the best chance of keeping the spread of the disease to a minimum.
This contrasts with the situation in countries like the US, where more than 27.5 million people do not have health insurance. They are well used to considering the potentially exorbitant costs when making any decision about seeking medical help, something that could have a damaging effect on attempts to contain Covid-19 even if emergency measures are taken.
In recent years, the NHS has been under considerable pressure because of increased demands from the public for its help. This is partly because our population is ageing, but also because scientists have invented more and better treatments for an array of diseases.
If there is a major outbreak, we can be confident that NHS staff will step up to the challenge, based on long experience of their dedication to what is, for many, a vocation, rather than just a job.
But we, the public, also need to do our bit to help the NHS by helping to ease the everyday pressures, by only seeking help when we genuinely need it, by not panicking and by heeding official advice about things as simple as how to wash our hands properly. Our reaction may be key to the overall success of the NHS's efforts.
We should also show respect to health service staff and remember they are on the frontline in dealing with this disease. They are willingly putting themselves in harm's way to help keep us well.
Now more than ever, no one should make unreasonable demands or get angry with staff. Instead, we should show fortitude in the face of adversity and be kind to those who are doing their best to help us.