Coronavirus in Scotland: Scammers using COVID-19 fears to target Scots
Scammers using coronavirus fears to target Scots
Fraud experts are warning Scots to beware of scammers using fear around the spread of coronavirus to swindle the public.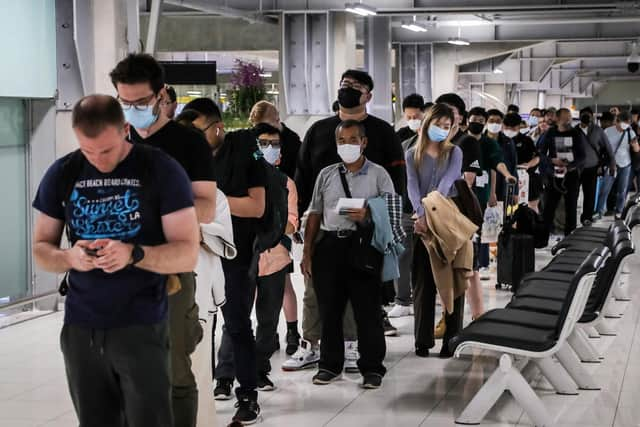 Analysts at the Scottish Business Resilience Centre (SBRC) are urging Scots to exercise extreme caution as malicious tricksters have already duped the UK public out of more than £800,000 using coronavirus themed 'phishing' emails.The messages claim to be from a reliable source like the Centers for Disease Control and Prevention (CDC) and the World Health Organisation (WHO), in the hope of gaining personal information and financial details and tricking people into opening malicious attachments.
The scammers claim to be able to provide the recipient with a list of people in their region affected by coronavirus, should the recipient click on a link to access the information. However, the links lead to a malicious website - or they may be asked to make a payment in Bitcoin.
Multiple victims were encouraged to purchase protective face masks from fraudulent sellers for as much as £15,000 in one case.
Ian Stephen, Head of Business Resilience with the SBRC, said "These cynical scams are a telling example of how cyber criminals' prey on people's worries.
"It was a matter of time before coronavirus was used as a trigger, with scams likely to rise in numbers as the disease continues to spread across the globe.
"Don't be complacent either. These fraudulent emails are often highly convincing, but they do present tell-tale signs about their true nature which can act as strong warning signs.
"By doing simple things such as checking the address of the email sender, or by checking the URL link before visiting the website, users can significantly reduce the risks of being caught out."
Comments
 0 comments
Want to join the conversation? Please or to comment on this article.