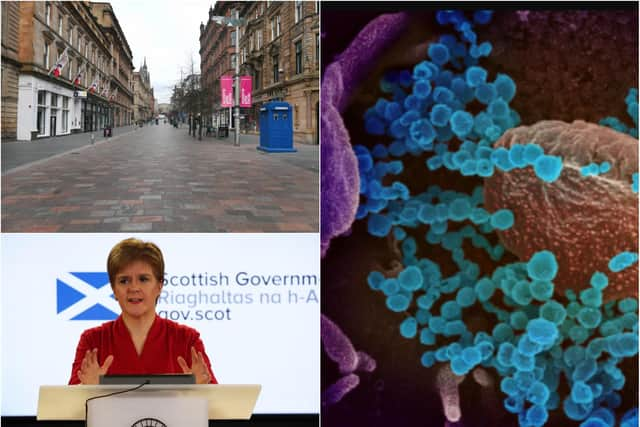 Coronavirus in Scotland LIVE: Latest updates on COVID-19 in Scotland
Show new updates
Tributes to Scottish man believed to have died after contracting coronavirus
Michael Gove: Coronavirus antigen testing for frontline NHS staff
Michael Gove says agreement has been reached between the government and a coalition of researchers and businesses to rapidly roll out coronavirus antigen testing for frontline NHS staff.
This will test whether staff currently have the infection, to ensure those who are ill know whether they can return to work safely. The tests will begin "immediately", with several hundred completed before the end of the week, ramping up significantly next week
The NHS have released advice on how to keep fit during the coronavirus lockdown
Royal Mint to make medical visors for the NHS
The Royal Mint is to begin mass manufacturing medical visors for the NHS to provide critical protection for frontline staff.
A reminder of why everyone should be social distancing when going outside
Edinburgh Zoo live cams - How you can keep up with the animals during lockdown
Tesco to cap online orders to 80 items each
Scottish Government update: Here is a breakdown of positive cases across Scotland
Scotland's Finance Secretary has said she has "serious concerns" about the wait self-employed people face to access new UK Government support