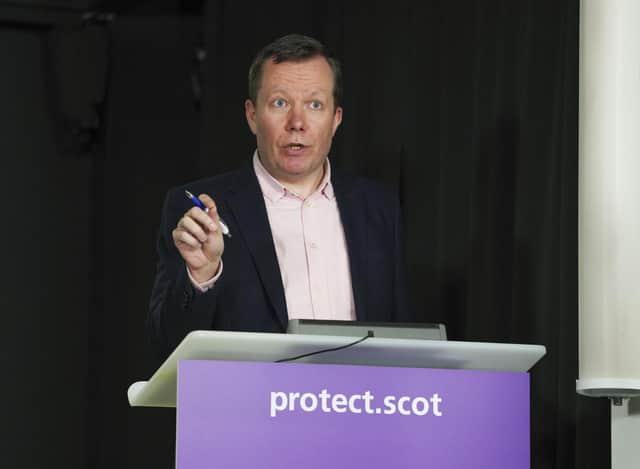 Professor Jason Leitch has advised against carol singing this Christmas.
The news came in the daily briefing, which the Scottish Government's National Clinical Director advised against the traditional practice this year.
Professor Leitch, who gave the briefing along with First Minister Nicola Sturgeon and Health Secretary Jeane Freeman, was outlining boundaries and restrictions for Christmas during the coronavirus pandemic.
He said it would present the same problem as going door-to-door at Hallowe'en.
Prof Leitch said during this afternoon's event: "We haven't taken a position on outdoor carol singing, that would be less risky than indoor, but you have to remember we have restrictions on the numbers who can meet and door-to-door would also worry me.
"So going from door to door, I'm afraid we would be presented with the same challenges as we were to Halloween.
"So my instant advice. If you'll forgive me for doing it, is that, probably not."