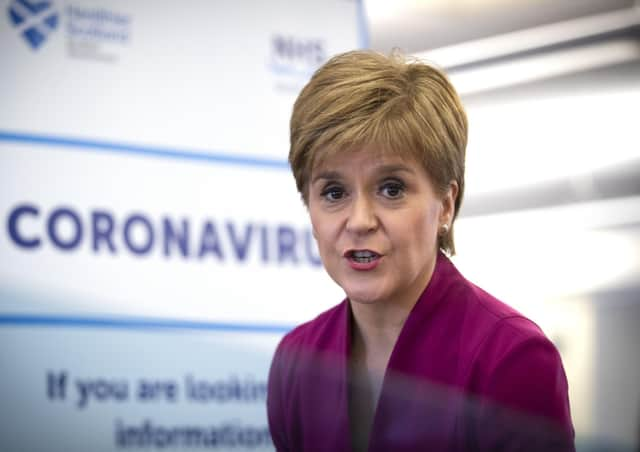 It's fair to say that Boris Johnson and Nicola Sturgeon are unlikely to become firm friends, given the profound political differences between them.
So it is not exactly surprising that relations between Bute House and Downing Street have been strained to the point that sensible collaboration sometimes seems impossible even if it is clearly in the public interest.
According to former Tory minister Claire O'Neill, Johnson called Sturgeon "that bloody Wee Jimmy Krankie woman", said she would only be given an official role at the United Nations climate summit in Glasgow later this year "over my f***ing dead body", and threatened to move the talks to England. Even if a Downing Street spokesman insisted "the Prime Minister did not make those comments", no one would be too surprised if he had said something similar.
Climate change is a serious threat, but not serious enough, it would seem, to bring the two leaders together. Likewise, there seems little chance of a compromise over immigration rules to take account of Scotland's particular needs for new people of working age.
However, to their credit, the coronavirus outbreak does show signs of being treated as important enough for Johnson and Sturgeon to co-operate, with the First Minister taking part in a UK Government Cobra meeting before chairing a meeting of the Scottish Government's resilience committee.
Given that lives have been lost and more are at risk, it would be scandalous if this were not the case.
If they do descend to petty bickering, it will show that our leaders are so blinded by their differences that they were no longer acting in the basic interests of the public, that they care more for their dreams of independence or Brexit Britain than life itself.
Both governments must listen to and share the best available advice and information, then make careful and reasoned decisions, as they currently appear to be doing.
If they can do this, the public should retain faith that the measures being taken are necessary and sensible.
We are in a serious situation – and on the cusp of what could be an extremely serious one – so it is vitally important that people have a basic level of trust in our political leaders, whatever party they happen to support.
Lives may depend upon it.