Coronavirus: Aggreko powers down on dividend payments but plants stay open
Aggreko, the Glasgow-headquartered temporary power specialist, has become the latest big name to suspend its dividend payment and row back on its financial projections amid "unprecedented" challenges.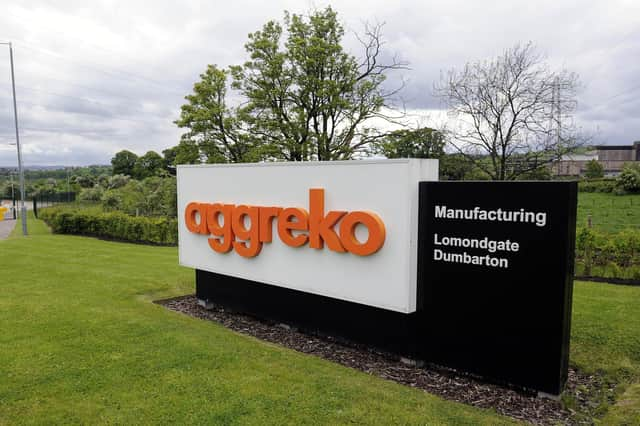 Aggreko is an important Scottish industrial employer. Picture: John Devlin
But the firm told investors that it had a "global, diversified business with a robust balance sheet" and was taking "immediate measures to contain our costs and protect our strong financial position".
It also said it was in regular dialogue over the supply of equipment for the Tokyo 2020 Olympics amid the mounting pressure to postpone the event. The sporting extravaganza has proven to be a regular money-spinner for Aggreko.
The firm said: "Since we last updated the market on 3 March, the impact on the group's revenue arising from Covid-19 has been limited and what we have experienced has been primarily in the events sector.
"However, as central governments and businesses take further action to contain and delay the spread of the virus, there is now significant uncertainty around future demand across several sectors and geographies. The recent sharp fall in the oil price has compounded this level of uncertainty.
"Additionally, we are beginning to face some operational challenges getting our people to project sites as countries close borders and restrict travel."
It added: "While we have not closed offices or depots, we are supporting an increasing number of our people in working from home."
Want to join the conversation? Please or to comment on this article.