Covid Scotland: Chief Medical Officer will urge JCVI to consider vaccines for all teenagers
The chief medical officer will write to the Joint Committee on Vaccination and Immunisation (JCVI) to urge them to keep the vaccination of all teenagers under review, Nicola Sturgeon has said.
Dr Gregor Smith will approach the committee after it issued advice that only certain groups of children should be given a vaccine.
This includes children aged 12 and over with underlying health conditions, as well as those in the same household as someone who is immunosuppressed.
Youngsters in the three months before their 18th birthday will also be included.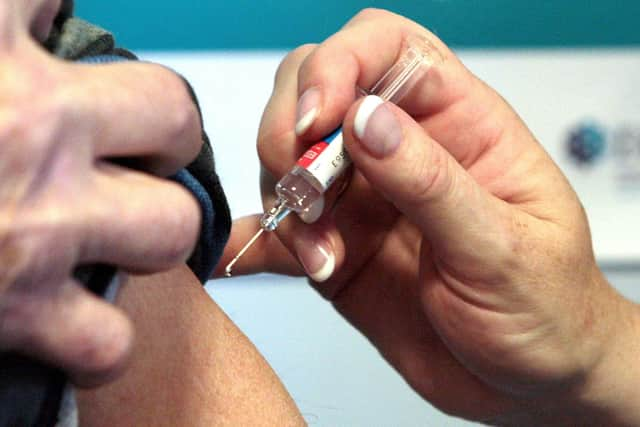 But some have called for the advice to be extended to all children aged 12 to 17.
The Scottish Government has previously said it is prepared to roll out vaccines to all over-12s if advised to do so by the JCVI
The JCVI said it would keep the current decision under review, and Dr Smith will write to the committee to support this.
Ms Sturgeon told a Covid briefing on Tuesday that it was "extremely important" that vaccination of 12 to 17-year-olds was not ruled out entirely.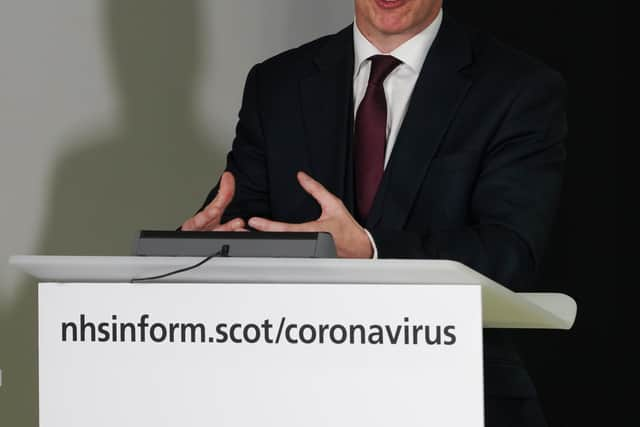 She said: "To that end, the chief medical officer is writing to the JCVI asking that the benefit of vaccinating all 12-17-year-olds is kept under close and ongoing review and that it takes account of all available data from countries already doing this.
"I think that is really important – if there is a benefit to be got from vaccinating younger teenagers, then it's really important to make sure that young people don't lose out on that."
Ms Sturgeon said the government was prepared to further roll out vaccines if the decision changes.
The Royal College of Paediatrics and Child Health (RCPCH) had called for more detail about which children would be eligible.
Professor Adam Finn, a professor of paediatrics at the University of Bristol, told a briefing the JCVI decision was "evidence-based" and would be "constantly" kept under review.
Ms Sturgeon urged all young people to get the vaccine, after recent figures showed of people in the 30-39 age group just 81 per cent have received their first dose, while the number is only 70 per cent in the 18-29-year-old bracket.
The Scottish Greens have called for 16 and 17-year-old workers to be included in the vaccination rollout.
Spokesperson for young people Ross Greer said: "Young workers have been consistently put in some of the highest risk environments during the pandemic, particularly key workers in supermarkets and other shops.
"They deserve the same protection as the rest of us through vaccination, so I welcome the chief medical officer's call to expand vaccinations to all teenagers. This has been hugely successful in other countries, with high uptake from young people eager to protect themselves and those around them.
"We know that Pfizer/BioNTech has been approved down to the age of 12 and is currently being offered to a small number of vulnerable young people or those living with vulnerable family members, so there is no reason why we can't offer it to at-risk workers too."
The current JCVI advice does not include teenage workers, but 17-year-olds within three months of their 18th birthday will be included.
Deputy chief medical officer Dr Nicola Steedman also told Tuesday's briefing that two-thirds of people admitted to hospital with Covid were now unvaccinated.
She was quoting Public Health Scotland data from late June and early July.
During the latest wave of the pandemic, younger people have made up a larger proportion of cases than in earlier periods.
Dr Steedman said: "What we are certainly seeing is that risk – as we would expect from the vaccine efficacy – is much, much higher in those who are unvaccinated."
She said the vaccines were more than 90 per cent effective against hospital admission after two doses.
Discussing the lower levels of vaccine uptake among younger people, particularly young men, Dr Steedman said this trend had emerged in a number of different vaccination programmes.
She said: "We often think that we are invincible when we're younger, we think that our risk of becoming seriously ill is much less.
"With Covid that's true, but it is not zero. It is very far from zero and young people do become seriously ill from Covid."
A message from the Editor:
Thank you for reading this article. We're more reliant on your support than ever as the shift in consumer habits brought about by coronavirus impacts our advertisers.
If you haven't already, please consider supporting our trusted, fact-checked journalism by taking out a digital subscription.
Comments
 0 comments
Want to join the conversation? Please or to comment on this article.