Cancer Research UK: New initiatives aims to speed up breast and prostate cancer treatment in Forth Valley and Fife
A new initiative to cut cancer waiting times in Forth Valley has been launched
The scheme will mean that patients who find a breast lump will get referred straight to a specialist clinic in a bid to start treatment quicker.
Funded by Cancer Research UK, the new programme is called Test, Evidence, Transition (TET) and the initiative hopes to accelerate innovations in the health system while reducing inequalities experienced by patients in cancer care.
The Forth Valley pilot will see patients who find a lump and call their GP, referred directly to a breast assessment clinic without the need for an initial GP appointment and subsequent wait for a referral appointment.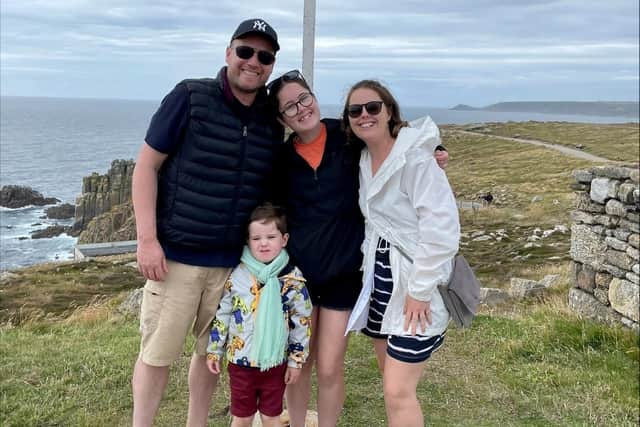 Health bosses say the aim is to "free up GP time, improve the patient experience and prevent delays in diagnosis" which is crucial in tackling the disease when it is most treatable.
Currently in Forth Valley, people who find a breast lump are asked to contact their GP for an initial appointment who will then decide whether to refer the patient to a specialist breast clinic at Forth Valley Royal Hospital in Larbert.
Under the new procedure in NHS Forth Valley, on calling their GP practice the patient will be asked screening questions by the GP's receptionist who can then refer them directly to the local breast clinic at FVRH.
Juliette Murray, NHS Forth Valley's deputy medical director for acute services and breast surgeon, said: "We already run one-stop breast clinics which enable patients referred by their GP to have an outpatient consultation, mammogram and ultrasound scans performed during the same visit along with a biopsy, if required.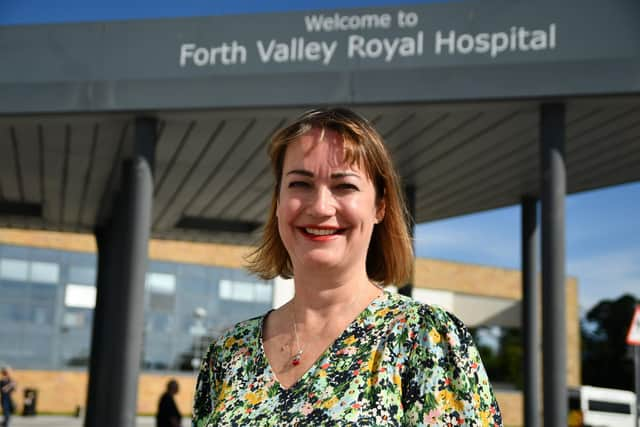 "Enabling GPs to refer directly to these clinics without the need for patients to attend their GP practice for an initial consultation will make the referral process even faster. It will also ensure women who find lumps or experience changes in their breasts are seen as quickly as possible and, in many cases, reassured that they do not have cancer."
Cancer survivor Samantha Currie, 42, from Menstrie in Clackmannanshire, welcomed the new initiative. The primary teacher visited her GP after finding a lump in her right breast in October 2021. She was referred to FVRH for a mammogram, ultrasound and biopsy.
Within two weeks she was told she had triple negative breast cancer that has spread to her lymph nodes and underwent months of treatment including chemotherapy every three weeks, surgery and radiotherapy.
She said: "My cancer was diagnosed quickly after visiting my GP but anything that speeds up diagnosis and access to treatment is welcome as getting treatment quickly improves your chances of beating the disease."
Samantha's cancer is now in remission, and she is back at work and enjoying life with husband John and children Emma, 14, and Tom, four.
Currently cancer waiting times in Forth Valley are slightly better than the Scottish average. The average number of days waited from receipt of an urgent referral with suspicion of cancer to first cancer treatment is 46 in the health board area, compared to 49 in Scotland.
The number of days within which 95 per cent of patients are treated following an urgent referral is 118 with the Scottish average 134.
However, health chiefs have previously stated that there continues to be an increased level of referrals and as a result demand far outweighs capacity.
The board has also submitted a business case for a third CT scanner as demand increases to help speed up diagnosis and allow patients in need to start treatment quicker.
In NHS Fife, a separate pilot project will see advanced specialist nurses leading the diagnostic process for those with prostate cancer symptoms to allow consultants to focus on more complex cases. Once patients are referred to the specialist team, they will then be in the care of a dedicated nurse-led team and patient navigators who will assess patients, arrange scans, book biopsies and refer patients quickly to a cancer care team for treatment where necessary.
Currently, the prostate diagnosis pathway is complex and often requires multiple appointments and waits for investigations and monitoring. Under the new system in Fife, the diagnostic process will be undertaken by advanced nurse practitioners who will be dedicated to prostate diagnosis, hopefully speeding up the process and freeing up consultants.
Both projects will be evaluated by researchers at the University of Stirling who will work with the NHS clinical teams to evaluate and develop the pathways over the next 18 months. If successful, the new pathways could be adopted permanently in Forth Valley and Fife as well as elsewhere in Scotland and the rest of the UK.
Dr Erica Gadsby, University of Stirling lead on the project, said: "In NHS Forth Valley, we hope this new patient pathway will remove the need for that initial GP appointment, therefore freeing up valuable GP time, reducing inconvenience to the patient and speeding up the referral to the breast clinic."
Naser Turabi, director of evidence and implementation at Cancer Research UK, said: "We are delighted to support these new projects and hope taking a patient-focused approach will reap enormous benefits to the patients experiencing these new pathways in Scotland.
"If patients in these schemes are diagnosed faster and are able to access treatment more quickly improving their outcomes, then we hope this pathway could be available permanently to patients in the pilot areas - and adopted elsewhere in Scotland and across the UK."