Health authorities in China have issued a third-level warning after a case of the bubonic plague was confirmed in the Inner Mongolia autonomous region.
Local reports say the patient, a herdsman from Bayannur, is now in quarantine and in a stable condition.
Is the outbreak under control?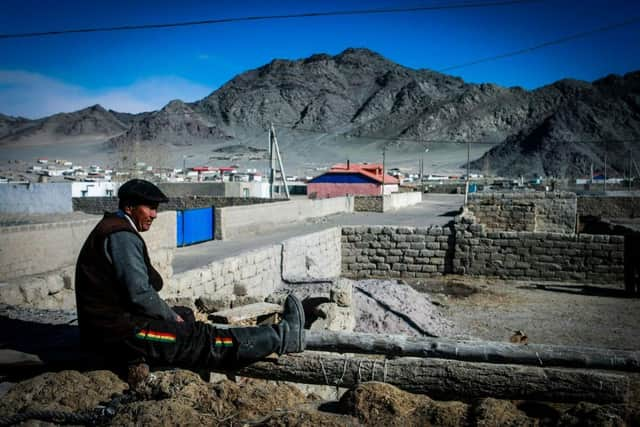 While only one case has been confirmed in China so far, officials have said they are also investigating a second suspected case, according to the country's Global Times.
The first case was reported as suspected bubonic plague on Saturday (4 July) at a hospital in Urad Middle Banner, in Bayannur city, but it has not yet been identified how the patient became infected.
A third-level alert has now been issued by the health committee of the city of Bayannur.
The alert is the second lowest warning in a four-level system, and forbids the hunting and eating of animals that could carry the plague.
It also asks that members of the public report any suspected cases of the plague, or fever with no clear causes, as well as reporting any sick or dead marmots.
The level-three alert has been put in place until the end of the year.
What is the bubonic plague?
The bubonic plague is caused by a bacterial infection, and causes patients to develop sudden onset of fever, headache, chills and weakness, along with one or more swollen and painful lymph nodes, called buboes.
This form is usually caused by an infected flea bite, and the bacteria multiplies in the lymph node closest to where it entered the body, such as the neck, armpit or groin.
The infection can be treated with antibiotics, but can spread to other parts of the body left untreated.
The bubonic plague was responsible for the Black Death, one of the deadliest epidemics the world has seen, causing around 50 million deaths across Africa, Asia and Europe in the 14th Century.
Since then, a number of further outbreaks have occurred, with around a fifth of London's population killed during the Great Plague of 1665, and more than 12 million deaths in outbreaks in China and India during the 19th century.
Should we be worried about another outbreak?
The bubonic plague was never fully eradicated and while cases are rare, there are still a number of outbreaks of the disease today.
An average of seven human plague cases are reported in the US each year, while between 1,000 and 2,000 cases are reported annually to the World Health Organisation.
Around 50 per cent of cases occur in people aged between 12 and 45.
However, while a small number of outbreaks still occur, it is unlikely to lead to an epidemic due to a greater understanding of how the disease is transmitted, and how to prevent it.
In the event people are infected with the disease, it can now be easily treated with effective antibiotics.