Breast cancer gene linked to Orkney islands in groundbreaking study
One in 100 people who have grandparents from Orkney have a gene variant that causes a higher risk of developing breast and ovarian cancer, a groundbreaking study has found.
Published in the European Journal of Human Genetics, leading geneticists from the Universities of Aberdeen and Edinburgh have linked a variant in the gene BRCA1 to a historic origin in Westray, Orkney.
Currently in Scotland a test is available to those who know of a direct family connection to the gene or have a history of ovarian or breast cancer in their family.
Now planning is underway for a small pilot trial that will offer testing for the gene variant to anyone living in Westray with a Westray-born grandparent, regardless of a family history.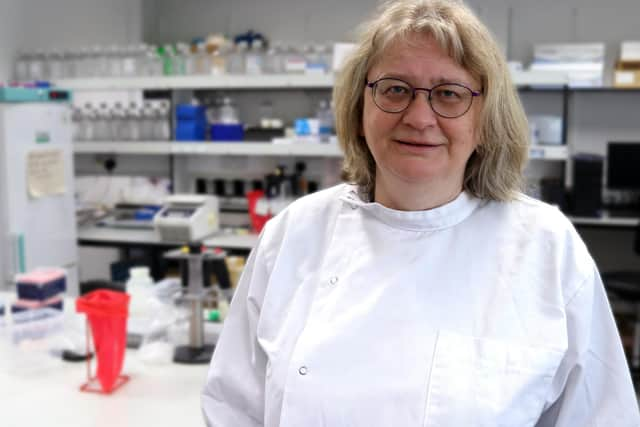 It is believed to be the first time a geographic ancestral link of this kind has been made within the UK.
Around one in 1,000 women across the UK have a BRCA1 variant giving them a high lifetime chance of developing breast cancer and ovarian cancer.
Over many years, the North of Scotland NHS genetics clinic team found the same specific single variant in the BRCA1 gene repeatedly in women from Orkney with breast and/or ovarian cancer. The genetics team used clinical genealogy to show that the patients with the variant linked into one large family with an origin in the Orkney outer isle of Westray.
Professor Zosia Miedzybrodzka, Professor of Medical Genetics at the University of Aberdeen, said: "Developing cancer is not solely down to carrying the BRCA1 variant alone. There are many complex factors, and some people with gene alterations will not get cancer. However, we know that testing and the right follow-up can save lives.
"Many people who have the gene alteration are unaware of it. Not everyone wants to have a genetic test that looks into their future. In the long run we want to make a test available to those with Westray grandparents who want to know if they have the gene variant.
"As it is hereditary, the gene variant can affect multiple members of families. Risk-reducing surgery, breast screening with MRI from age 30 and lifestyle advice can all improve health for women with the gene. Men do not need to take any particular action for themselves, but they can pass the gene onto female descendants."
Professor Jim Wilson, Professor of Human Genetics, University of Edinburgh added: "The fact that one in a hundred Orcadian women carry a high-risk variant for breast and ovarian cancer highlights the value of population studies such as Viking Genes, without which we would not know this. It is imperative that Scottish island populations are represented in research, to allow equitable delivery of genomic medicine across the country."
Orcadian Karen Scott was tested for this BRCA1 gene variant following her own cancer diagnosis in 2018. She also works for charity Clan Cancer Support in Kirkwall which provides emotional and practical support to people affected by a cancer diagnosis.
She said: "This important medical finding reflects Orkney's unique heritage. Having personally taken part in this test, I understand the significance of this research for my family and the Orkney community. We must act on this new knowledge to improve our children's future."
Professors Miedzybrodzka and Wilson were last night outlining their findings at a special meeting for local residents on Westray.
NHS Grampian genetics clinic is running a helpline for queries about the gene variant linked to breast and ovarian cancer for those who have grandparents from Orkney. The number to call is 01224 553940
Comments
 0 comments
Want to join the conversation? Please or to comment on this article.