Bowel Cancer Awareness Month takes place annually, and aims to raise awareness of the condition and funds to support the work of charity Bowel Cancer UK.
But when does it take place and how can I get involved?
Here's what you need to know.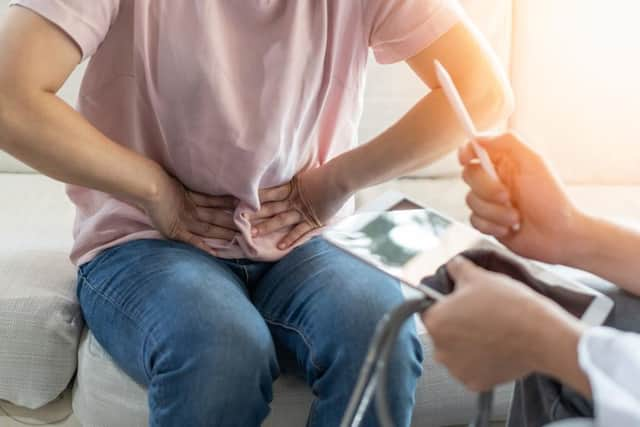 When is Bowel Cancer Awareness Month?
Bowel Cancer Awareness Month takes place each year during the entire month of April and is run by the charity Bowel Cancer UK.
You can get involved in a number of ways, including making a donation, reading real life stories or joining a virtual event which remembers those that have been lost to bowel cancer.
Bowel Cancer UK are running an online awareness talk about the condition on Friday 16 April, which will take place on Facebook at 12.30pm.
This talk will allow people to learn about the symptoms of bowel cancer, how it is screened and how to reduce your risk. It will last for around 30 minutes and will be hosted by a volunteer who has personal experience of the disease.
A Remember Together event is also taking place on Sunday 11 April, which will allow people to come together virtually to remember those lost to bowel cancer.
You can also donate to the charity in order to help fund vital bowel cancer awareness work.
A donation of £25 can help the charity to teach five people about bowel cancer symptoms, £100 could help fund training for health professionals in early diagnosis, and £167 could fund online awareness talks which give detailed information about symptoms and risk factors for bowel cancer.
Bowel cancer is the fourth most common cancer in the UK, according to Bowel Cancer UK.
The charity explains that most bowel cancers develop from pre-cancerous growths - which are called polyps - but not all polyps develop into cancer.
If your doctor finds any polyps, they can remove them in order to prevent them becoming cancerous, Bowel Cancer UK adds.
According to the NHS, the three main symptoms of bowel cancer are:
– persistent blood in your poo – that happens for no obvious reason or is associated with a change in bowel habit
– a persistent change in your bowel habit – which is usually having to poo more and your poo may also become more runny
– persistent lower abdominal (tummy) pain, bloating or discomfort – that's always caused by eating and may be associated with loss of appetite or significant unintentional weight loss
However, the NHS notes that most people with these symptoms do not have bowel cancer, and other health problems can cause similar symptoms.
If you have any worries or concerns about bowel cancer, you should speak to your GP and further information regarding the condition is also available on the NHS website and Bowel Cancer UK.