Boris Johnson not being tested for coronavirus
Boris Johnson will not be tested for coronavirus despite attending a reception at 10 Downing Street with a minister who has the illness.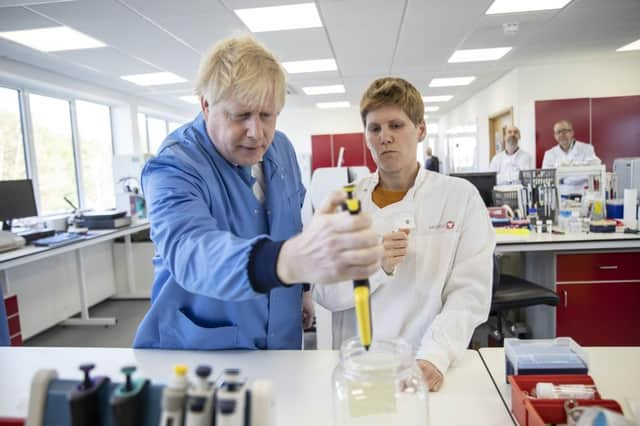 A spokesman for the Prime Minister said that Mr Johnson was following official advice and not being tested because he has not shown any symptoms of the virus.
Health Minister Nadie Dorries was revealed to have tested positive for coronavirus, and has been self-isolating since Friday.
Last week she attended an International Women's Day event at Number 10 attended by the Prime Minister and his partner, Carrie Symonds.
Authorities are attempting to trace potentially hundreds of people Ms Dorries was in contact with last week.
A Labour MP, Rachael Maskell, posted on twitter that she has been advised to self-isolate after meeting the Health Minister, but had no symptoms of coronavirus.
In a statement and a post on twitter, Ms Dorries said she was recovering, but was concerned about her 84 year-old mother who she lives with, and who has developed a cough.
Parliamentary authorities have said Westminster will not be closed as a result of the first confirmed case affecting an MP, but a meeting on Monday considered options for restricting access to the estate if necessary.
The next round of Brexit talks, due to take place in London next week, is also scheduled to go ahead but will be kept under review.