Are garden centres open in Scotland? New lockdown rules for Dobbies, B&Q and Homebase - and if they are considered 'essential'
Garden centres might not seem 'essential', but many argue they can provide important mental health and wellbeing benefits
The latest restrictions came into effect in all Level 4 areas of the Scottish Government's five-tier system and will continue throughout the month.
But how does that affect garden retail? Will garden centres have to close?
Here is everything you need to know.
Are garden centres open in Scotland?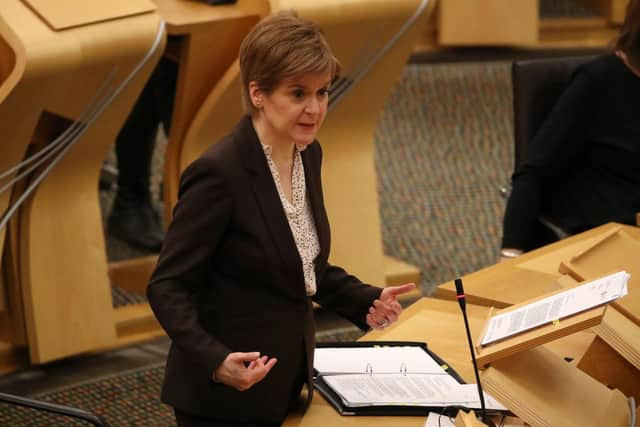 During the first full lockdown in March 2020, garden centres were not permitted to open. They were not first deemed as 'essential' until two months later, when Scotland brought in its first easing of restrictions in May.
But with Scotland's reintroduction of a national lockdown, access to garden centres is currently on hold and they are not permitted to open.
However, according to the Scottish Government's own list of businesses that do not have to close, "agricultural supplies shops and agricultural markets", "building merchants and suppliers of products and tools used in building work and repairs" and "outdoor markets" are permitted to open.
Why are garden centres considered 'essential' in England?
In England, garden centres will be able to remain open during the country's third national lockdown.
Those of us who aren't avid gardeners may be wondering why garden centres have been deemed essential in England.
In May 2020, Biosecurity Minister Lord Gardiner said the Government was keen to get garden centres back open to mitigate the effects of the coronavirus crisis on the horticulture industry.
"Our decision to reopen garden centres and nurseries in a safe way, will allow businesses to sell their products directly to the public and in doing so bringing about wider benefits to consumers, especially for physical and mental wellbeing, which gardening can bring," he added.
Tracey Crouch, the former Minister for Loneliness, told the BBC at the time that keeping garden centres open would be good for the public's mental health.
"Gardening and wider horticulture is often used as a means of improving physical and mental well-being," she said, adding that gardening can provide "a small window of relief from all the bad news."
But clearly, not all of the four devolved nations of the UK agree.
Alongside Scotland, in Northern Ireland and Wales, garden centres have been shuttered since the introduction of stricter coronavirus restrictions over the Christmas period.
Despite garden centres closures across most of the UK, many argue they can provide important mental health and wellbeing benefits, and should be allowed to reopen despite lockdown measures.
James Clark, Director of Policy and Communications at the Horticultural Trade Association (HTA), has said there is "no evidence that garden centres are a Covid transmission risk", as many provide large and airy environments.
"Although the developing situation with coronavirus is clearly something that demands action, we firmly believe garden centres provide an important service in enabling better mental and physical wellbeing for people who are trying to manage the impact of restrictions on daily life," he added.