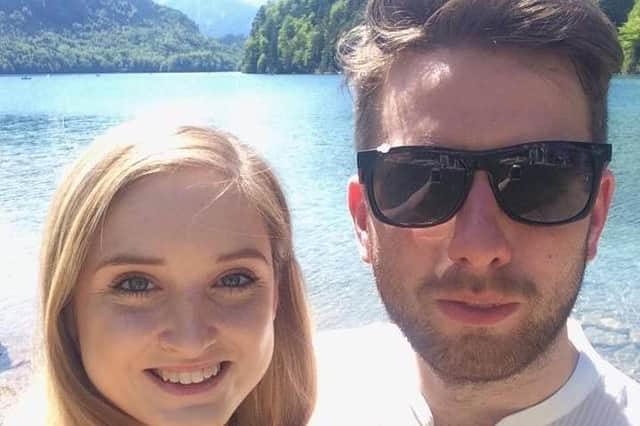 Like many of the UK public, I found Piers Morgan's rant that called into question the validity of Meghan Markle s mental health distressing.
And although this diatribe led to Morgan leaving Good Morning Britain, it was concerning to see how many people backed his view online.
Unfortunately society has a vision of what a depressed person looks like, sounds like and what sort of career they have.
Morgan tapped into this and exploited it for viewers, knowing fine well that a large percentage of the population thinks along similar lines.
Markle is a beautiful, intelligent and talented human being who had married into the royal family, so how could she be depressed?
This is a trap that all of us are guilty of falling into.
When I was a teenager I began to come to terms with the fact that something wasn't right. I had a darkness that seemed to cling to me and was unshakeable.
I was a larger-than-life teen and a bit of a class clown – I'd even go as far as to say I exuded confidence.
And I was lucky to have a close knit group of friends as well as a larger circle of people that valued me as a person.
My family was always extremely loving and saw me as the one that would have a dance at family parties and be chatting into the wee hours with anyone who would listen.
But internally I was a mess.
When I first started flirting with ending my life and trying to open up, people in my life struggled to come to terms with this reality.
There was a feeling of denial that surely someone of my character could not fall into such a position of despair.
It wasn't until I attempted to take my own life at 17 that people really began to take notice and an understanding of my issues was sought.
It is understandable that people are at first in denial that an unsuspecting loved one is suffering, for society has moulded us to believe that only those that look the part are genuine.
But there are those who seem to be doing well in life with a successful goal-oriented career along with loving partners, friends and family who are the ones that consider ending their lives. I know I can fall into this category.
For those suffering from depression, it can be crippling for people to cast doubt on your health.
I often wonder if the state of my mental health is being blown out of proportion by my irrational consciousness.
So when others cast doubt on your mental health it can lead to a drop into a dark abyss where you do not speak up or reach out for help out of fear of not being believed.
I'm lucky my friends, bosses and family all believe and support me, but I want it simply to become the norm to believe mental health sufferers when they speak their truth.
At the end of the day – it could save a life.
A message from the Editor:
Thank you for reading this article. We're more reliant on your support than ever as the shift in consumer habits brought about by coronavirus impacts our advertisers.
If you haven't already, please consider supporting our trusted, fact-checked journalism by taking out a digital subscription.