The Scottish Ambulance Service is being called out to more than 50 drink-related incidents a day, new figures have revealed, putting "needless strain" on an organisation "that's already at breaking point".
The ambulance service was asked to list the number of incidents ambulance crews attended where alcohol was listed as "an additional factor" in the call out.
Last year, there were 18,854 such incidents, and roughly the same in 2021 – equating to more than 51 alcohol-related call outs a day. The figures were obtained by Scotland on Sunday through a Freedom of Information request.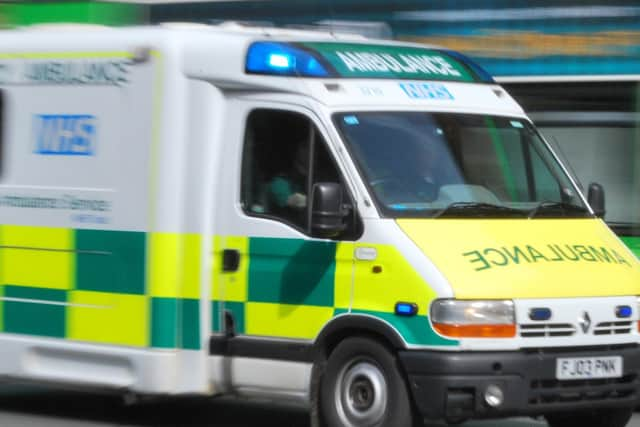 By council area, Glasgow suffered the highest number of incidents, with 3,788 in 2022, while Edinburgh saw 2,222 call outs in the same year.
At the other end of the scale, ambulance workers in the Orkney Islands attended just 18 alcohol-related incidents, out of 2,539 total ambulance call outs last year.
Alison Douglas, chief executive of Alcohol Focus Scotland, said the figures showed the negative "and entirely avoidable" impact of alcohol on the Scottish Ambulance Service.
"This demonstrates the terrible toll of alcohol on our health and the unacceptable demand it places on our NHS," she said.
"Ambulance crews are often spending far too much time dealing with the effects of alcohol, particularly over weekends, taking them away from helping others.
"Over 30 organisations have called on the Scottish Government to address the alcohol emergency by increasing and sustaining investment in alcohol services and recovery support, in combination with preventative policies like minimum price and alcohol marketing restrictions.
"This would help alleviate the financial pressure placed upon the NHS and the Scottish economy."
Douglas said previous research, conducted in 2019 by the University of Glasgow, Scottish Ambulance Service, the University of Stirling and the University of Sheffield, suggested official figures only capture around one third of the true impact of alcohol on ambulance call outs "due to limitations in how the data is collected".
Scottish Conservative MSP Maurice Golden said: "Paramedics are there for all of us and when we need them most. But to see them being called to so many avoidable incidents is hugely concerning.
"As we've seen in recent years, the ambulance service is already badly over-stretched. Attending more than 50 calls a day because of alcohol is placing needless strain on an organisation that's already at breaking point.
"That's why it's more essential than ever that the Scottish Ambulance Service is properly resourced and paramedics supported in the hugely challenging work they undertake."
The figures have been published after First Minister Humza Yousaf last month said his Government would go "back to the drawing board" on proposals to further restrict alcohol advertising.
A spokesperson for the Scottish Government said: "We're determined to do all we can to reduce alcohol-related harm – that's why we have introduced and champion initiatives such as our world-leading minimum unit pricing.
"Recent research estimated it has helped reduce alcohol sales to their lowest on record, saved hundreds of lives and is having an effect in our most deprived areas.
"Work on reviewing the level of the minimum unit price is underway."