Action needed to tackle malnutrition in elderly
A "significant step-change" is needed in health and social care to intervene earlier to prevent malnutrition among older people in Scotland, a new study has found.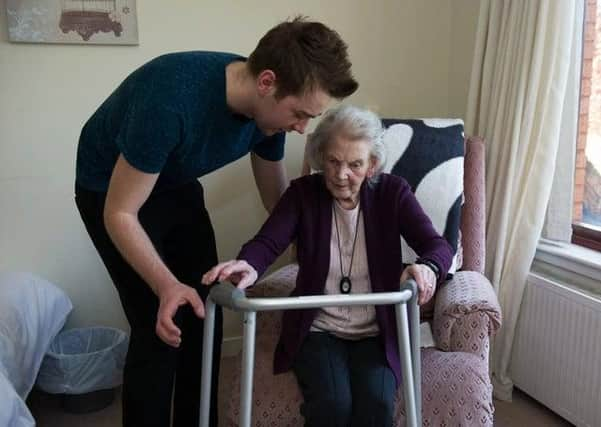 Research by the University of Glasgow in partnership with the charity Food Train has called for community screening for early signs of malnutrition and to recognise that poor mental health also places the older adult at risk of malnutrition and food insecurity.
Greater screening, the organisations say, will not only save lives but also rising NHS costs linked to the falls and fragility associated with the one in 10 older age adults in the UK reportedly exhibiting signs of malnutrition.
Details of the findings - gathered during a year-long study in which 169 older adults were surveyed - have been released in the lead up to UK Malnutrition Awareness Week this week.
Food Train said issues surrounding access to food, lack of local shops, services and opportunities for social eating had all been exacerbated by Covid-19.
Laura Cairns, Food Train's Eat Well Age Well project manager, said: "The problem of malnutrition among older people does not have the recognition it desperately needs. It is too often overlooked in comparison to more dominant public health messages surrounding diet and obesity.
"The issues malnutrition causes are considerable, not least affecting physical and mental health. By better identifying those at risk, at an early stage, we can improve the lives of older people and reduce the financial pressures on health and social care services."
Report authors Dr Kate Reid and Professor Catherine Lido, psychologists and lecturers at the University of Glasgow, said: "During Covid-19 we have witnessed how quickly food systems and access to food can be disrupted, placing previously food secure adults at increased risk of malnutrition.
"The social care sector is facing unprecedented pressure in terms of its sustainability to respond to an ageing population coupled with the magnitude of the impact of Covid-19 on recipients of services, their carers and volunteers."
They added: "Beyond the Covid-19 pandemic, ensuring smooth access to food systems within connected communities cannot be fully released when the model for social care funding is based on short-life funding streams and precarious job security for paid staff."