14 positive quotes: inspirational quotes to help you stay happy - and tips for good mental health
Staying inside more may have disrupted your normal day-to-day routine but, more importantly, it may also be impacting your mental health
To keep you feeling positive, here's an array of mindful quotes, alongside tips for maintaining good mental health.
Quotes to keep you feeling positive
"Try to be a rainbow in someone else's cloud" - Maya Angelou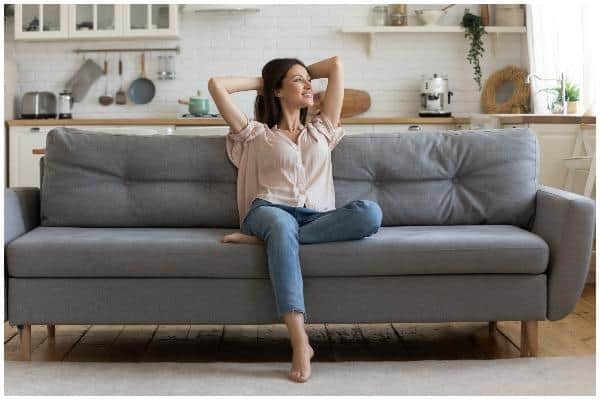 "Let us make our future now, and let us make our dreams tomorrow's reality" - Malala Yousafzai
"Believe you can and you're halfway there" - Theodore Roosevelt
"You are never too old to set another goal or to dream a new dream" - CS Lewis
"Don't be pushed around by the fears in your mind. Be led by the dreams in your heart" - Roy T Bennett
"What you get by achieving your goals is not as important as what you become by achieving your goals" - Zig Ziglar
"You don't always need a plan. Sometimes you just need to breathe, trust, let go, and see what happens" - Mandy Hale
"Be the change that you wish to see in the world" - Mahatma Gandhi
"Never bend your head. Always hold it high. Look the world straight in the eye" - Helen Keller
"Keep your face always toward the sunshine, and shadows will fall behind you" - Walt Whitman
"Success is not final, failure is not fatal: it is the courage to continue that counts" - Winston Churchill
"I can't change the direction of the wind, but I can adjust my sails to always reach my destination" - Jimmy Dean
"A problem is a chance for you to do your best" - Duke Ellington
"When you have a dream, you've got to grab it and never let go" - Carol Burnett
Tips for maintaining good mental health
Sleep is important for both our physical and mental health. It helps to regulate the chemicals in our brain that transmit information, which are important in managing our moods and emotions.
Eating well is important for our bodies and for our minds. If possible, try to eat a balanced diet. Try to limit caffeine intake, if possible.
Partake in activity and exercise
Activity and exercise can help to maintain good mental health. Exercising can help to eliminate low mood, anxiety, stress and feeling tired. A short walk or an online workout, pilates or yoga video could help with this.
If you enjoy painting or watching TV, then setting aside time to enjoy yourself can be a great thing to do.
Maintain relationships with those you're close to. Although this may be a little more difficult than usual to do at the moment, doing so via video call can be a useful way of staying in touch with people and a great way of having a catch-up.
If you feel low, stressed or anxious and want some extra support, then speak to your friends, family or contact your GP.