Concerns have been raised that women are still too often hitting a "glass ceiling" when it comes to landing the top jobs at secondary schools in Scotland.
Official statistics reveal that just 43 per cent of secondary head teachers are female, despite women making up almost two-thirds of the workforce.
Men occupied 186 of the 324 head teacher posts in the country in 2022.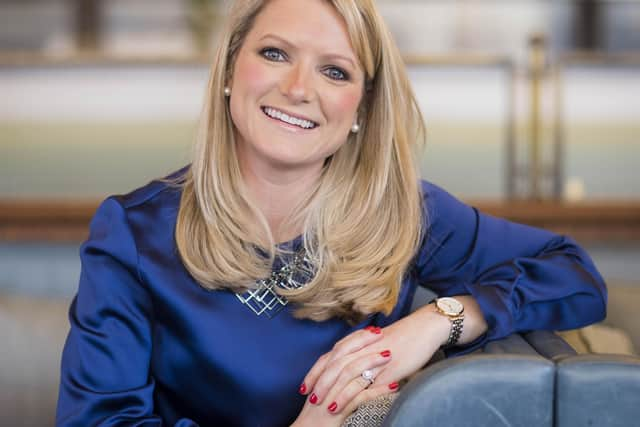 The proportion of women in these posts fell slightly from 44 per cent in 2021 to 43 per cent last year, having been 42 per cent in in 2020 and 2019.
Women also only occupy 58 per cent of deputy head teacher roles, which is still below their level of representation in the wider workforce, at 65 per cent.
Kirstene Hair, the former Conservative MP for Angus, now runs Empower Coaching, a firm which encourages organisations and businesses to support women into securing senior roles.
She said the statistics were symptomatic of the struggles many women continue to face in the workplace.
"In organisations more widely women making up 43 per cent of the most senior roles may be viewed as progress," she said.
"However, given the education sector is the third-top female employer, with women accounting for almost two-thirds of the secondary school workforce, the figure is disappointing. It is the perfect illustration of what women are up against across the board.
"Women are as qualified and ambitious as their male counterparts yet they continue to face barriers in their career development resulting in unfulfilled potential and an under-representation of females in leadership positions."
Women occupied 64 per cent of the principal teacher posts in Scotland's schools.
"While there is good practice in places, our education system could be setting a positive example for the rest of the country – and more importantly – to our future leaders, when it comes to gender diversity and equality of opportunity," said Ms Hair.
In primary schools, the figures show women filled 84 per cent of head teacher posts in 2022, while accounting for 89 per cent of all teachers.
A spokesman for the Educational Institute of Scotland (EIS) teaching union said there were still barriers to break down.
"The glass ceiling remains a very real issue for many women working in education, as these figures would indicate," he said.
"Teaching remains a predominantly female profession, but this is not properly reflected in the number of women holding senior management positions within our learning establishments.
"Women continue to be disadvantaged when it comes to progression and promotion opportunities, largely due to inflexible working conditions that disproportionately impact the career prospects for those who have caring responsibilities, or when requiring time out due to maternity.
"Employers are still failing to adequately address these factors as employment matters, or to take steps to minimise the differential impact on women.
"This continues to place women at a disadvantage in pursuing promotion opportunities and perpetuates gender inequality and the gender pay gap, which is over 10 per cent in Scotland."