When do schools in Edinburgh go back? Date state primary, secondary and special schools return - and safety guidance explained
The Scottish Government expects all schools across Edinburgh to have returning on a full-time basis by 18 August
Here's what you need to know about the plans for reopening schools in Edinburgh.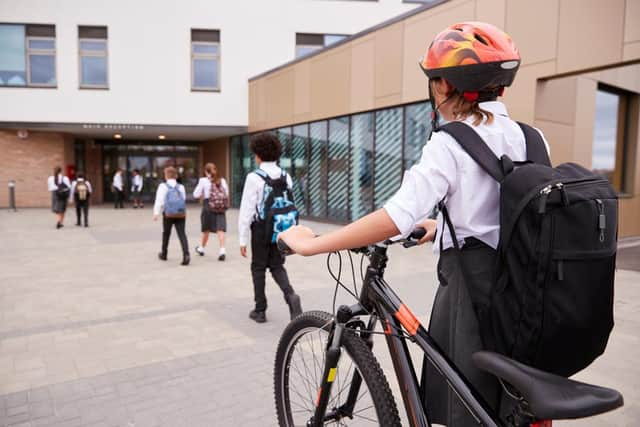 When will schools in Edinburgh reopen?
The Scottish government has said that schools can reopen to pupils from 11 August, with all pupils expected to be at school full time no later than 18 August.
The government has said that schools can opt for a phased return over the first few days of the new term.
Nursery, primary and special schools are due to return from Wednesday 12 August, while secondary schools will have a more staggered return due to their size and time table arrangements.
Different year groups will return on different dates, but all pupils should be back in class full-time by no later than Tuesday 18 August.
These are all of the return dates for schools across Edinburgh:
To enable families to plan around the start of the school session, children with surnames beginning with the letters A to L will return to school first on Wednesday 12 August for the whole day.
These pupils will then return to school again on Friday 14 August.
Children with surnames beginning with the letters M to Z will return on Thursday 13 August and attend again on Friday 14 August.
From Friday 14 August, all primary pupils will attend full time.
Details about lunch and PE arrangements, plus staggered start and finish times where necessary, will be provided by each individual school.
Students will return to classes from Wednesday 12 August, with individual arrangements to be announced by each school.
All S1 pupils are to attend on Wednesday 12 August at every secondary school across the city, with the exception of Queensferry High School. Parents and carers of pupils who attend this school will receive communication directly from the Headteacher about arrangements.
Each secondary school should have contacted parents by Thursday 6 August with full details of which year groups will attend on 12, 13 and 14 August. All pupils must attend from Monday 17 August at the latest.
Schools will also provide information regarding lunch, PE and any staggered start and finish times for the day.
Children and young people will return in phases to classes from Wednesday 12 August, with all pupils to be back in school by no later than Monday 17 August.
Schools should have been in contact with parents or carers with details of specific arrangements for each pupil by Thursday 6 August, including individual return dates.
Information will also be provided about lunch arrangements, staggered start and finish times and any other reopening arrangements.
Parents or carers with children who receive home to school transport will be contacted with arrangements by Friday 7 August.
What rules will be in place?
As far as possible, secondary year groups will maintain a distance between each other and will be discouraged from making physical contact, such as via hand-to-hand greetings and hugs. Some schools may also enforce a ban on bags being brought into schools.
Classrooms will be adjusted where possible to create space between desks or individual children, and secondary pupils will be seated forward-facing and side by side, rather than face-to-face.
Where staffing allows, secondary schools may also consider altering class sizes to create more space.
One-way systems may be implemented in all schools if necessary, and where possible children will use external space to move between buildings.
To aid distancing, start and finish times are likely to be staggered and will vary from school to school, and there will be individual drop-off and pick-up protocols. All parents will be asked to refrain from entering school grounds.