University strikes Scotland: Staff at five universities including Glasgow, Aberdeen and Dundee to strike this week over pay and working conditions
The universities that will be hit by the latest wave of strikes including Glasgow, Aberdeen and Dundee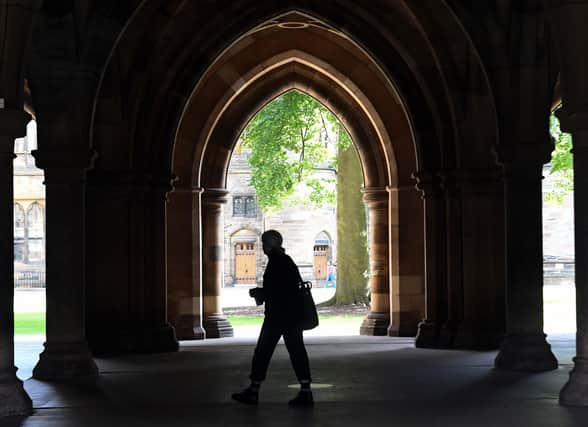 Staff at five Scottish universities are set to strike this week over pay and working conditions, as a leading union has warned it will push industrial action into next year if necessary.
The strikes will take place at Glasgow, Aberdeen, Dundee, Stirling and Strathclyde universities starting from Monday.
Stirling University will be the worst affected, with strikes schedules every day from Monday to Friday.
The industrial action is being led by the University and College Union (UCU), with strikes also planned for next week.
The union has accused the Universities and Colleges Employers Association (UCEA), the employers' negotiating body, of imposing a pay award for 2023/24 worth 5 per cent for most UCU members despite the offer having been rejected.
Action is also being taken at UCU branches at Stirling and Aberdeen over claims those universities deducted punitive levels of pay from staff who took part in a marking and assessment boycott.
UCU Scotland official Mary Senior said: "No-one wants to take strike action, but the actions of the employers and UCEA mean that we are again beginning the start of a new academic term with industrial action.
"Last year university bosses made clear that they were prepared to sit back and see students suffer rather than negotiate a fair offer on pay and working conditions. Their refusal to resolve the dispute means that the action continues with universities across Scotland and the UK holding five days of strike action before the end of September.
'UCU has sought to settle this dispute at every opportunity. We desperately hope university principals realise that we are going nowhere without a fair settlement and make us a realistic offer.
"If they do not, as well as campuses being marred by picket lines during the start of term, we will look to continue action well into 2024."
The move had led to a bitter row with management at many institutions as staff pay was docked and some students, including at Edinburgh and Glasgow universities, staged protests after being forced to graduate with unclassified degrees.
Raj Jethwa, UCEA's chief executive, said: "It is disappointing that strike action is going ahead in five universities this week, especially since UCU members have voted to end the marking and assessment boycott.
"UCEA's pay award recognised the disproportionate impact of inflation on lower incomes, awarding as much as 8 per cent, despite falling real incomes for most HE [higher education] institutions. Crucially, to support all staff, nearly half this was uplift awarded six months early."
Comments
 0 comments
Want to join the conversation? Please or to comment on this article.