Police were called after three teachers and a 14-year-old pupil were injured in a disturbance at a Scottish secondary school.
The incident at Johnstone High School in Renfrewshire happened on Friday morning. Three women were taken to the Royal Alexandra Hospital in Paisley with minor injuries to be checked over.
A 16-year-old girl has been charged over the incident. Officers said they were not looking for anyone else.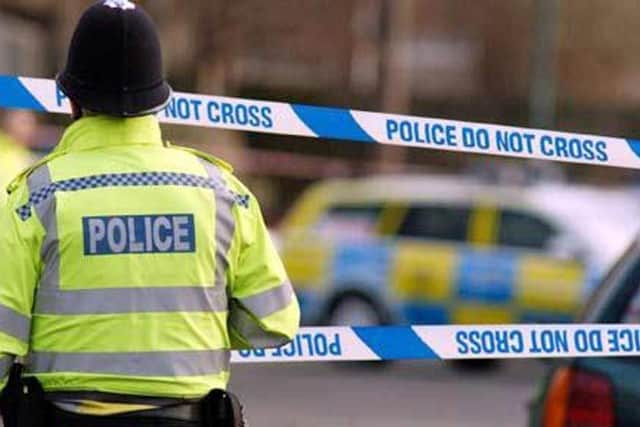 Opposition MSPs said the incident would shock Scotland, and that it was part of an "extremely concerning" trend of violence linked to schools.
The Scottish Sun reported Steven Quinn, the council's director of children's services, wrote to parents assuring them "all pupils are safe and well".
He said: "I would like to make clear – contrary to what you may have heard on social media or elsewhere – no weapons were involved in the incident."
A Renfrewshire Council spokesman said the incident involved a former pupil. He said: "There was an incident at Johnstone High School today involving a former pupil.
"A pupil and three teachers were injured and received appropriate medical treatment. Police Scotland attended immediately and the individual involved has been traced, with enquiries ongoing.
"The school continued to operate as normal and senior staff are providing any support needed to staff and pupils impacted by this incident."
A Police Scotland spokesperson said: "Around 10:45am on Friday, 12 May 2023, police received a report of a disturbance at a school in the Johnstone area of Renfrewshire.
"Officers attended and four females aged 59, 48, 34 and 14 years were found to have sustained minor injuries as a result of the incident.
"The three woman aged 59, 48 and 34 years were taken to the Royal Alexandra Hospital in Paisley to be checked over."
Scottish Conservative education spokesman Stephen Kerr said it was a "shocking incident" that would "deeply alarm" teachers, pupils and parents across Scotland.
"Thankfully it seems the those involved have not suffered serious injury, but this attack was completely unacceptable," he said.
Mr Kerr added there was an "extremely concerning trend" of disruptive behaviour within classrooms and education secretary Jenny Gilruth needed to "get a grip on the issue".