Thousands of children on a long-term absence from school
Almost 9,000 children were on a long-term absence from school before the coronavirus pandemic, new figures have shown.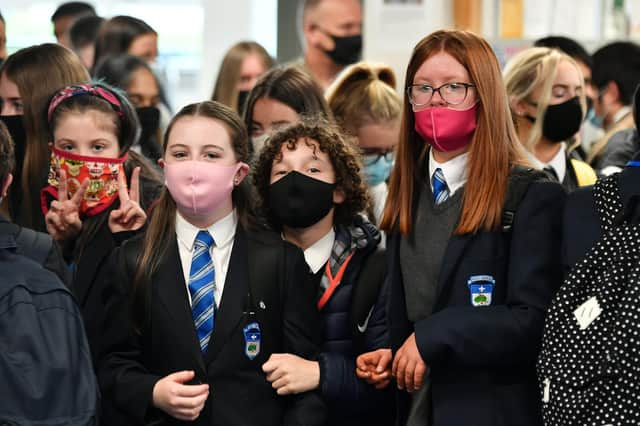 The Commission on School Reform, the independent group of education experts set up by the think tank Reform Scotland, asked local authorities how many children were at school less than 50 per cent. The results cover 2016/17 to 2018/19, to ensure the figures were not skewed by the Coronavirus pandemic.
The responses revealed that 8,542 pupils were absent more than half the time, not including Midlothian Council, which did not respond to repeated requests and Aberdeen City Council, which does not hold the data.
This represents a 17 per cent increase in the two years since 2016/17. The report said there are many reasons why a pupil may be absent from school for long periods, including poor health, family disruption, changing local authority area during the school year and problems at home, including neglect. It said the rise coincides with an increase in the waiting times for Child and Adolescent Mental Health Services (CAMHS).
Keir Bloomer, chair of the Commission on School Reform, said: "It shouldn't have taken our Freedom of Information requests to bring to light these distressing figures. We are talking about nearly 10,000 children who are off school more than they are in school; not receiving the education they need, not receiving the job training they need, not receiving the start they need to live happy, healthy, independent lives. And this all pre-dates Covid.
"Our education system needs to be adapted to offer better monitoring and support to children and parents at risk of long-term absence, whether because of mental health issues or the many other potential reasons.
"This would be an investment not only in those children and their future, but would also ensure that those children develop into productive adults who are not dependent on lifelong support from the state."
Gillian Bell, the mother of a 14-year-old, who prior to Covid had not been in school for over two years, said: "GPs, psychologists, medics of all sorts don't seem to be able to deliver the health care required by society. A child being taken to A&E for a mental health crisis, might not even be seen by a doctor. They may have been taken in by the police. The child will be sent home, with no support and put on a waiting list for CAMHS. They may have to wait months to get a letter for an initial appointment. When they finally get to the top of that list, possibly 18 months later – their initial assessment may go to another team, to be assessed and put on another waiting list. Or worse, CAMHS might turn up an hour late for a home appointment, then leave after 15 minutes saying 'they can't help you, your child's problem is behavioural. Social work will help.'
"The system is driving children and their families to despair, those working within the systems seem utterly powerless to change anything. They know there are problems, both in health and education, however, nobody seems to be able to take responsibility and make things better. It is impacting parents ability to earn a living and pushing many families into poverty."
A message from the Editor:Thank you for reading this article. We're more reliant on your support than ever as the shift in consumer habits brought about by Coronavirus impacts our advertisers.
If you haven't already, please consider supporting our trusted, fact-checked journalism by taking out a digital subscription.