Teachers' dispute to continue despite majority of union members backing pay deal
The dispute over teacher pay in Scotland is set to continue, according to one union, despite a majority of ballot respondents voting to back the new deal.
The Scottish Government and local authorities made the latest pay offer to teachers this month, which would see a 7% pay rise backdated to April last year, 5% more from next month and a further 2% increase in January.
The offer was accepted by the EIS – Scotland's largest teachers' union – and the SSTA, after both recommended members accept the new proposal.
But on Tuesday, the NASUWT announced its dispute with ministers and councils would continue, despite 52% of members in its own ballot backing the offer.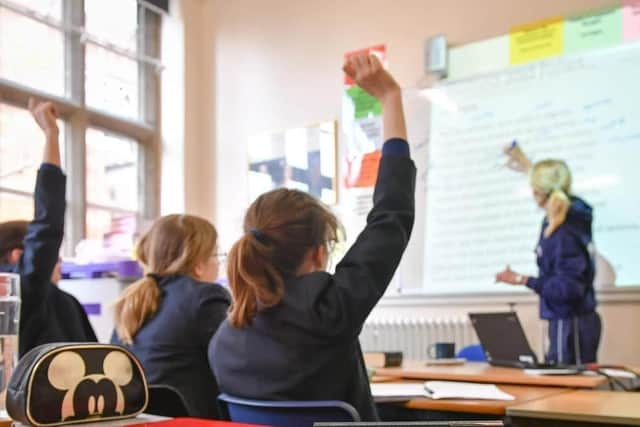 According to the union, 46% of respondents said they disagreed with or were angered by the latest offer, while 39% said they believed it "necessary in the circumstances", while 13% agreed with the offer.
NASUWT general secretary Dr Patrick Roach said: "We have asked our members for their views on the latest pay proposals which include marginal improvements over what was previously on the table.
"It is clear that our members are fed up with being taken for granted, with the interminable delays and with the secretive way in which the Scottish Government and the employers have acted.
"Teachers have waited far too long and they expect to see more money in their pockets now.
"Teachers have endured more than a decade of cuts to their pay alongside rising levels of workload and worsening working conditions which still need to be addressed.
"Our members have voted in almost equal measure on acceptance and rejection of the latest offer, indicating that this belated deal is not good enough.
"We cannot overlook the fact that this pay award is almost a year late in coming, and follows months of dither, delay and game-playing by the employers and the Scottish Government. During that time, our members were left to struggle with rising cost-of-living pressures and deepening financial hardship.
"The failings of the current negotiating machinery must be urgently addressed to ensure that teachers are never again left in limbo as they were this year.
"The Scottish Government and Cosla need to take responsibility for the breakdown of industrial relations seen over recent months and for the disruption it caused."