Teachers at Humza Yousaf's former school in Glasgow have voted for strike action amid a dispute over pension entitlements.
A vote of staff at the independent Hutchesons' Grammar School found 78 per cent backed the action, on a turnout of 86 per cent.
The Educational Institute of Scotland (EIS), the country's largest teaching union, now plans to call its members at Hutchesons' out on strike in the near future.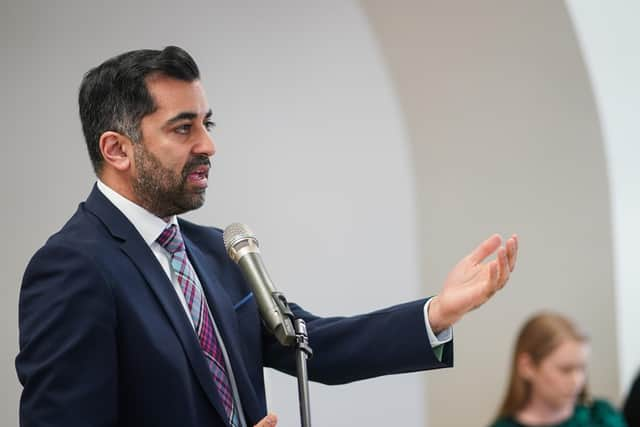 EIS general secretary Andrea Bradley said: "This is a very strong ballot result, which demonstrates the determination of EIS members at Hutchesons' to stand up for their contractual terms and conditions in the face of attacks by an aggressive management regime.
"Industrial action is very rare in Scottish schools, and this is particularly the case in the independent sector. The fact that teachers at Hutchesons' are making this stand, working together through their trade unions, reflects very well on the staff and very poorly on the school."
Ms Bradley said the EIS emergency committee would meet on Friday morning to discuss a programme of strike action at the school.
A spokesperson for Hutchesons' Grammar School previously told the Glasgow Times: "Sadly, recent increases to the Scottish Teachers' Pension Scheme employer costs have impacted on our expenditure and with further increases expected next year, the governors believe this future increase would make it less sustainable as they wish to keep Hutchesons' affordable to as many families as possible."