Let us know what you think and join the conversation at the bottom of this article.
Being the first ever organisation to offer deep inclusive Jewish text learning in Scotland Azara will begin with a month-long summer programme in Edinburgh next year.
The group aims to work across sectarian divisions in order to change the face of the Jewish community, as there are currently very few places in Scotland teaching how to read ancient texts written in Hebrew and Aramaic.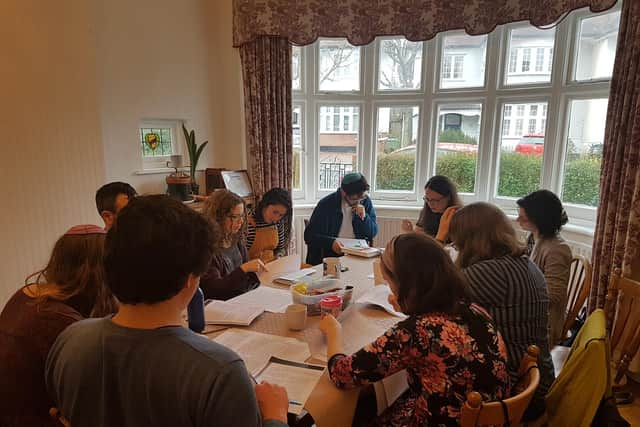 'Talmud Torah', known as text study, is one of the pillars in Judaism that many Jews will set aside time each day to learn, yet the only previous place of Jewish learning in Scotland was the 'Glasgow Yeshiva', only open to teenage boys.
This place of learning was also closed many years ago. Previously, Scottish Jews who wanted to study this type of ancient text often find themselves going abroad to do so, but Azara plans to teach anyone regardless of age, gender or background. This will also help the emigration that has plagued the community, which has quartered in size since the mid-20th century.
The summer programme in Edinburgh invites students from across Scotland, the UK and Europe to learn together, connecting visitors and locals in attempts of being a gathering place for the whole community, as Azara will also be in conjunction with other Scottish Jewish organisations. Furthermore, there will be the option of attending for a day, an evening, or even a class, if those wanting to attend cannot for the whole month.
Jessica Spencer, a Scottish student Rabbi and co-founder of Azara, said: "Classical Jewish texts are full of thoughtful debate about just the sort of questions that we ask today: how to build a just society, how to make life meaningful, how to cultivate connection?
"By bringing this kind of learning back into the Scottish community and inviting visitors to share with locals in the project, we're hoping to show the world how vibrant Jewish life in Scotland can be."
A message from the Editor:
Thank you for reading this article. We're more reliant on your support than ever as the shift in consumer habits brought about by coronavirus impacts our advertisers.
If you haven't already, please consider supporting our trusted, fact-checked journalism by taking out a digital subscription.