Exclusive:

Student teacher scheme 'failing' as fewer than 7% agree to be sent anywhere in Scotland

Data suggests declining popularity of 'preference waiver payment' amongst probationary teachers in Scotland
A scheme that offers probationary teachers a financial incentive to move to other parts of Scotland is "failing badly", it has been claimed.
New figures obtained by Conservative MSP Liam Kerr show 210 student probationers – just 6.8 per cent of the total – agreed to take the preference waiver payment last year.
Data published by the General Teaching Council for Scotland suggests this is a decline from previous years, with 254 students having taken the payment in 2022, which was itself down from 322 in 2021, 310 in 2020, and 332 in 2019.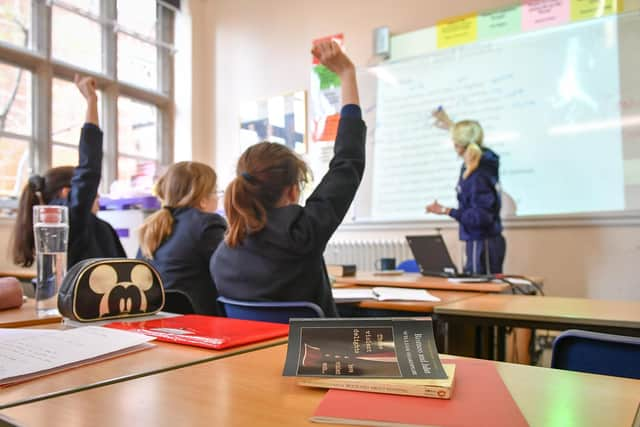 Under the scheme, student teachers can choose to be placed anywhere in Scotland for their probation year by ticking the preference waiver payment box. If they tick the box, secondary teachers receive a payment of £8,000, while primary teachers get £6,000.
The initiative helps plug teacher shortages in parts of Scotland, with priority given to rural areas. When she was a probationary teacher, education secretary Jenny Gilruth "ticked the box" and ended up at Elgin High in Moray.
Moray this year received 17 primary teachers under the scheme, the most in the nation, followed by Scottish Borders, with 11. For secondary, South Lanarkshire got 17 teachers last year, followed by Aberdeen and Fife, with 15 each, and Moray with 14.
Mr Kerr, education spokesman for the Scottish Tories and a north-east MSP, said: "The preference waiver payments are supposed to provide a genuine incentive for probationer teachers to move to the areas they are needed most. But clearly something is going very wrong with the scheme given only a fraction are taking it up.
"All the while, many councils across the country are struggling to find the probation teachers they need to keep things going. This is yet another area of teaching provision where the Scottish Government is failing badly.
"It must work far harder to find a way of getting new teachers to the places where our education system, pupils and communities need them the most."
Of the others who did not "tick the box", 2,246 received their first preference local authority, 318 received their second preference, 173 got their third choice, 75 were given their fourth and 77 received their fifth.
Further data obtained by Mr Kerr, using parliamentary questions, reveals a breakdown in how many probationary teachers had been allocated to each local authority area in May this year. It shows some councils received more new teachers than they requested, including West Lothian, West Dunbartonshire, Stirling, Renfrewshire and Glasgow City.
Others got significantly fewer than they asked for, including Aberdeen, which requested 231 and received 136, Aberdeenshire, which got 116 out of 166, while Edinburgh had 215 out of a bid for 244. Dundee's total was 101 out of 139, Fife got 218 out of 283, Highland had 78 out of 108, Moray received 67 out of 85, and North Lanarkshire got 183 out of 310.
A Scottish Government spokesperson said: "There are undoubtedly challenges around the recruitment of teachers in certain geographical areas, which is why we provide up to £8,000 for probationary teachers if they are willing to complete their probation anywhere in Scotland, specifically in remote and rural areas. The number of people taking up the scheme has increased in the last three years."
The Scotsman previously revealed that requests for probationers for secondary schools had risen in each of the past six years across Scotland, soaring by 44 per cent since 2017/18.
Comments
 0 comments
Want to join the conversation? Please or to comment on this article.