Exclusive:

SNP ministers accused of 'pressing the brakes' on free school breakfasts for primary pupils

Remarks by Jenny Gilruth alarm charity boss and opposition parties
SNP ministers have been accused of "pressing the brakes" on their pledge to introduce universal free school breakfasts for primary school pupils.
Fresh concerns have been raised about the delivery of the promise following remarks made by education secretary Jenny Gilruth. She told Holyrood's education committee the Government still planned to introduce free breakfasts to youngsters "if they need it".
Ms Gilruth also failed to put a timescale on the roll-out, saying the Government was still gathering data, assessing the impact of poverty-related pilot projects, and "exploring" ways to "maximise the benefit of funding".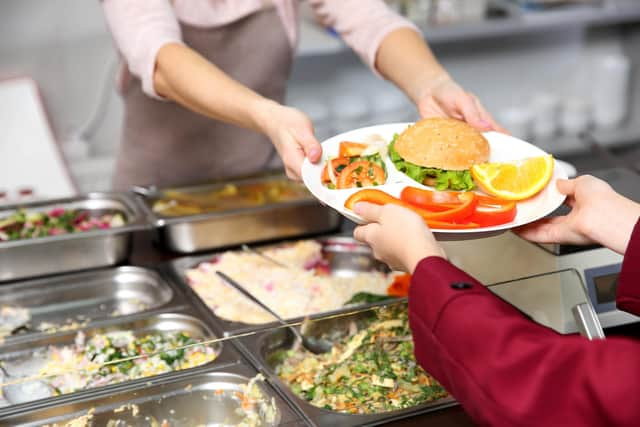 Finlay Allmond, Scotland policy and public affairs manager at Magic Breakfast, a charity that provides breakfasts in schools, said the lack of clarity in Ms Gilruth's letter was concerning, including whether ministers still planned to make the meals available to all pupils.
"The Government need to offer children and young people clarity that their commitment to universalism still stands, that they still believe in delivering breakfast to every primary and special school across Scotland," he said.
"From our perspective, the Programme for Government in a couple of weeks would be the key chance the Government has to reiterate that commitment, to deliver a clear and actionable plan to make good on their promise to young Scots."
Former deputy first minister John Swinney announced in 2020 that, if re-elected, the SNP would make Scotland the first UK nation to offer free primary school breakfasts and lunches to every single child, all year round.
Free school lunches are already available to children from P1 to P5, and the Government is committed to expanding lunch provision to cover P6 and P7 as well.
However, First Minister Humza Yousaf appeared to cast doubt over his support for universalism in May, when he questioned whether higher earners should receive free school meals. Deputy First Minister Shona Robison subsequently reaffirmed the Government's plans to roll out free meals to all primary pupils.
In a letter to the Scottish Parliament's education committee, Ms Gilruth said the Government was still working to map breakfast provision in Scotland and "gather data to inform future service modelling".
She said "focusing on one intervention alone is not the most effective way of bringing about lasting change", while highlighting Government-backed projects in Clackmannanshire, Dundee, Glasgow and Inverclyde, which are "exploring how to deliver multiple supports to families to maximise the benefit of funding", including breakfast provision.
The results of the projects will be assessed and will shape the government's plans for a "national school age childcare policy".
Ms Gilruth said: "We remain committed to ensuring that all children in primary and special schools in Scotland have access to breakfast if they need it, and that this is done in the most effective way, which helps families to meet the rising costs of living.
"We seek to understand the gaps in that provision currently, so that we can consider what more needs to be done to ensure that those children who need it are able to access a nutritious breakfast before school."
Scottish Conservative education spokesman Liam Kerr said: "Yet again, we have a flagship SNP policy which has been plunged into doubt by the minister in charge of delivering it. Ministers previously made it quite clear that free meals were for all primary-aged children, and now Jenny Gilruth is pressing the brakes on that.
"Parents deserve to know which one of them is relaying the correct information. The Scottish Government has form for making grand education-related promises and then reneging.
"Parents will be suspicious that the SNP simply made an attention-grabbing statement in order to win approval and positive publicity, even though the party appears to have no intention of delivering on it."
Liberal Democrat education spokesman Willie Rennie said: "Free school meals are a way of ensuring that young children start the day with nutritious food and removing hunger as a barrier to learning.
"Given that ministers cannot even guarantee free lunches will be delivered before the next election, the chances of them making progress on breakfasts too seems vanishingly unlikely."
A Scottish Government spokesperson said: "We are committed to introducing free year-round breakfast and lunch provision to support eligible children and young people.
"Currently, all primary schools pupils in primaries 1 to 5, all children in special schools, and eligible pupils in Primary 6 to S6 can benefit from free school lunches in Scotland. This is the most generous provision anywhere in the UK and saves parents £400 per eligible child per year.
"There is currently a mixed delivery of breakfast provision across Scotland and we are working with local authorities and organisations to develop these plans further."
Comments
 0 comments
Want to join the conversation? Please or to comment on this article.