Exclusive:

Short-term lets Scotland: University boss warns lets licensing could make Edinburgh's student housing shortages worse

Vice-principal fears a pattern of factors could force more landlords to sell-up
An Edinburgh University chief has warned that a controversial licensing scheme for short-term lets could exacerbate student housing shortages.
Professor Colm Harmon, a vice-principal of the university, said the initiative risked adding to a "pattern" of factors making conditions for private landlords "less attractive", potentially leading to even more properties being sold and taken out of the rental market.
Across Scotland, a lack of affordable accommodation is leading to rocketing rent prices, which it is feared could soon price Scottish students out of higher education.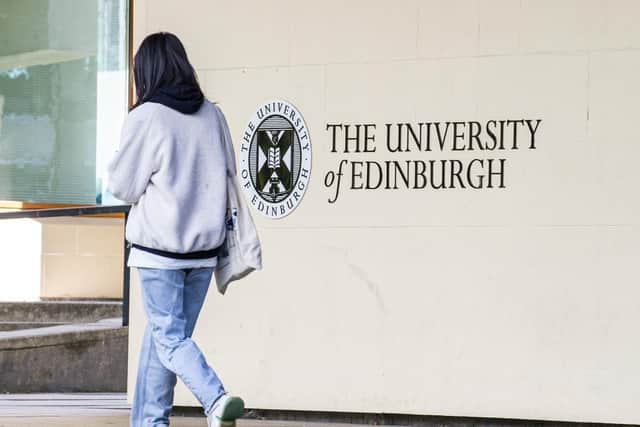 Writing exclusively for The Scotsman, Prof Harmon highlighted "several reasons" for the problem, including the removal of ten-month leases that suited students.
He said: "The situation has been exacerbated by a slowing in new private-sector developments, rejected planning permission applications for purpose-built student accommodation, and the number of private rental properties across the city falling dramatically.
"This pattern is expected to continue as conditions for private landlords become less attractive, with changes to tax relief, additional regulations and rent freezes.
"We are yet to see the impact of the licensing of short-term tenancies, coming into force from October, but it seems at least possible that more properties will be sold and taken out of the rental market."
Under the changes, all short-term let accommodation must have a licence and operators who fail to apply can be fined up to £2,500. Critics say it risks severely damaging Scotland's tourism industry, with Airbnbs and similar accommodation being turned into second homes, lying empty for much of the year.
Prof Harmon, an economist, suggested Edinburgh's housing shortages could be eased by building more purpose-built student accommodation, while another option would be to use university-owned land for new housing,
However, the vice-principal added: "We cannot build our way out of this long-term crisis."
Alma Kalina Rießler, vice-president for community at the Edinburgh University Students' Association, highlighted the issues facing students in Scotland's capital.
"The student housing crisis is exacerbated by the cost-of-living crisis, which often affects students disproportionately, particularly those from marginalised and low-income backgrounds," they said.
"With rents having increased by 34 per cent in the last three years, students are left with an average of £60 a month after paying rent. Hidden homelessness within the student population is a major issue that strongly concerns us.
"We often hear of students having to live in hostels or couch-surf at friends' houses for weeks or months. If they manage to find a flat, they are faced with staggering rents or run-down accommodation with issues such as damp or mould.
"Even the University of Edinburgh, although aware of these concerning developments, raised rents in their accommodations by 5.95 per cent for the upcoming academic year. The university is also raising student numbers yearly, without being able to guarantee housing even for the students already in the city.
"Coming back to a safe and comfortable home should be everyone's reality, and no student should have to face homelessness.
"The University of Edinburgh, Edinburgh Council and the Scottish Government need to work together to address this problem and prioritise student wellbeing."
Housing minister Paul McLennan said: "We believe that a well-regulated private rented sector is good for landlords and tenants and can be attractive to investors. Regulation of short term lets has been introduced at a time of significant growth and change in the sector and to make sure that accommodation is safe, including gas safety certificates and suitable electrical equipment, as well as responding to community concerns on the impacts."
Comments
 0 comments
Want to join the conversation? Please or to comment on this article.