Aberdeen University has included the enchanting tale by Scots author J.M. Barrie in a list of titles that may leave undergraduates needing help, if they are unable to cope with the content.
Other books which students may feel upsetting include 'The Railway Children' by Edith Nesbit and 'The Lion, the Witch and the Wardrobe' by C.S. Lewis.
Even Hollywood heart-throb George Clooney has not escaped the censors, with a warning in place for his Middle East political thriller 'Syriana'.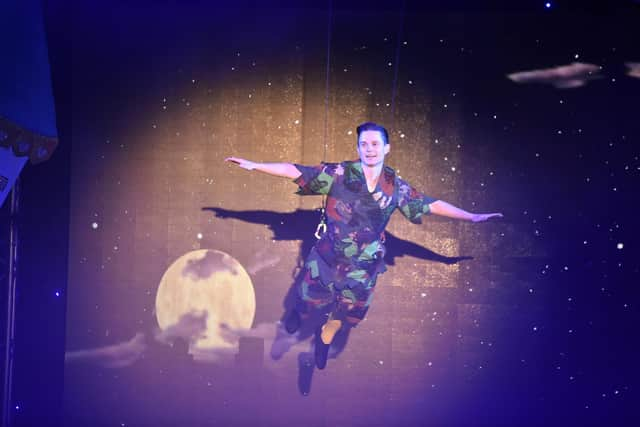 Uncovered through a Freedom of Information (FOI) request, Aberdeen University has begun issuing 'trigger warnings' for Peter Pan's dramatic adventures in Neverland, suggesting the content could be "emotionally challenging" to students, who should seek help if they feel unable to cope with it.
The university goes no further to explaining the reason for its intervention, other than to say Barrie's book contains "odd perspectives on gender, but no objectionable material".
The intervention was condemned by Scots MP and former Aberdeen University graduate Andrew Bowie.
He said: "I am baffled by any decision to warn students away from its study. Undergraduates should be sufficiently intellectually mature to understand and appreciate the tension between innocence and experience at the centre of Peter Pan."
Party colleague Stephen Kerr, Scottish Conservative shadow education secretary, added: "This kind of molly-coddling warning on J.M. Barrie's magnificent story, and other basically innocuous children's classics – especially when directed at students supposedly engaged in higher intellectual discussion – risks making the university look preposterous."
The FOI request to the university discovered similar warnings issued for other popular children's books and mainstream titles set in the north east of Scotland, including Lewis Grassic Gibbons novel 'Sunset Song', which the university believes may contain "content which may be of concern to students".
In the controversial list, which also contains 'The Cheviot, the Stag and the Black Black Oil' by John McGrath, the course tutor adds: "If you feel it is in your best interests to avoid participating in discussion of a particular topic, you may do so at your discretion and without judgement."
Further warnings have been issued for the course 'Anglo-American Children's Literature' including titles such as 'Treasure Island' by Robert Louis Stevenson and the much-loved tale 'The Lion, The Witch and the Wardrobe' by C.S. Lewis.
In another university course, a warning is issued for 'Syriana', starring Clooney, for "themes and images of religious radicalisation, terrorism, torture, violence, drug- taking, alcoholism, hunting, warfare and the death of a child".
A University of Aberdeen spokesperson said: "Similar to the way that content warnings are routinely applied by broadcasters, students are informed about the content of the texts and, as critically mature adults, they are empowered to make their own decision about which text to read.
"Our guidelines on content warnings were developed in collaboration with student representatives and we have never had any complaints about them – on the contrary students have expressed their admiration for our approach."