A ground-breaking investigation by Scottish teenagers has led to demands for children to have access to counsellors after school and during the holidays.
In what is believed to have been the first initiative of its kind anywhere in the world, a group of youngsters was able to use the powers of Scotland's children and young people's commissioner to lead an official investigation.
The group, aged from 14 to 17 and from all over Scotland, decided to scrutinise the provision of mental health services for young people, working with staff from the commissioner's office.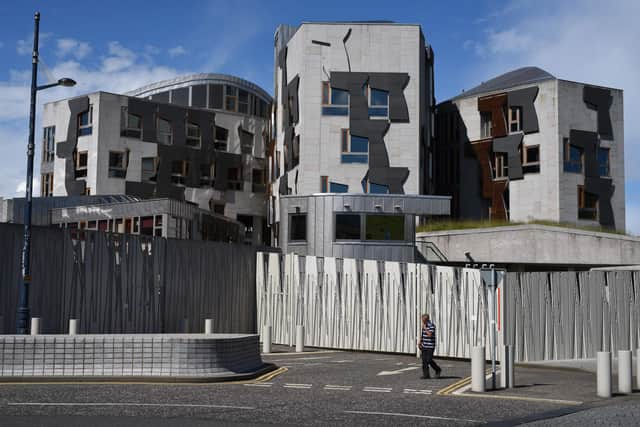 It comes amid ongoing concerns about the impact of high stress and anxiety levels experienced by children during the Covid-19 pandemic.
After requesting and analysing data from Scotland's local local authorities, the group has produced a new report that will be presented at the Scottish Parliament today.
It recommends all children should have a right of access to counselling at school, and that councils should ensure services are available outside school hours and during holiday periods.
The team of investigators also urged the Scottish Government to expand counselling provision to all primary and special schools in Scotland.
And it said all local authorities should have clear waiting times for children who want to access services, with information being presented in a child-friendly way.
Izzy, one of the young people on the team, said: "School counsellors are super important as it allows young people with mental health issues to get the help they need quickly without having to wait years, or not get support until their condition deteriorates to an extremely unsafe level.
"There's been a lot of talk about youth mental health crises and how services aren't good enough to cope with increasing demand, so being able to discuss school counselling and highlight potential strong and weak points meant that we could play a part in helping the Government and local authorities try to improve their services."
Rebecca, another investigator, said: "The process of advising the office in the mental health investigation has been much more than a tokenistic, quick survey of how young people feel. We, as school-aged young people, were involved in every decision made and I feel as though the findings of this investigation represent the broad range of experiences of young people across Scotland – good and bad."
The report will be presented to Sue Webber, convener of the Scottish Parliament's children and young people committee, as well as Clare Haughey, a former children's minister who now serves as health committee convener.
Bruce Adamson, the children and young people's commissioner for Scotland, said all children had the right to the highest attainable standard of health, including mental health, and they must have access to services to support this.
"It was hugely important to me as commissioner that I gave over the powers of investigation to the mental health investigators," he said.
"I believe this to be a world-first for children's commissioners and it should inspire people in power to look at their own processes and consider how meaningful the outcome could be if they stand alongside children and young people and support them to lead on issues that affect them."